Dance Contact improvisation WORKSHOP
November 18
@
13:00
–
15:00
JST
Come and learn CI contact improvisation dance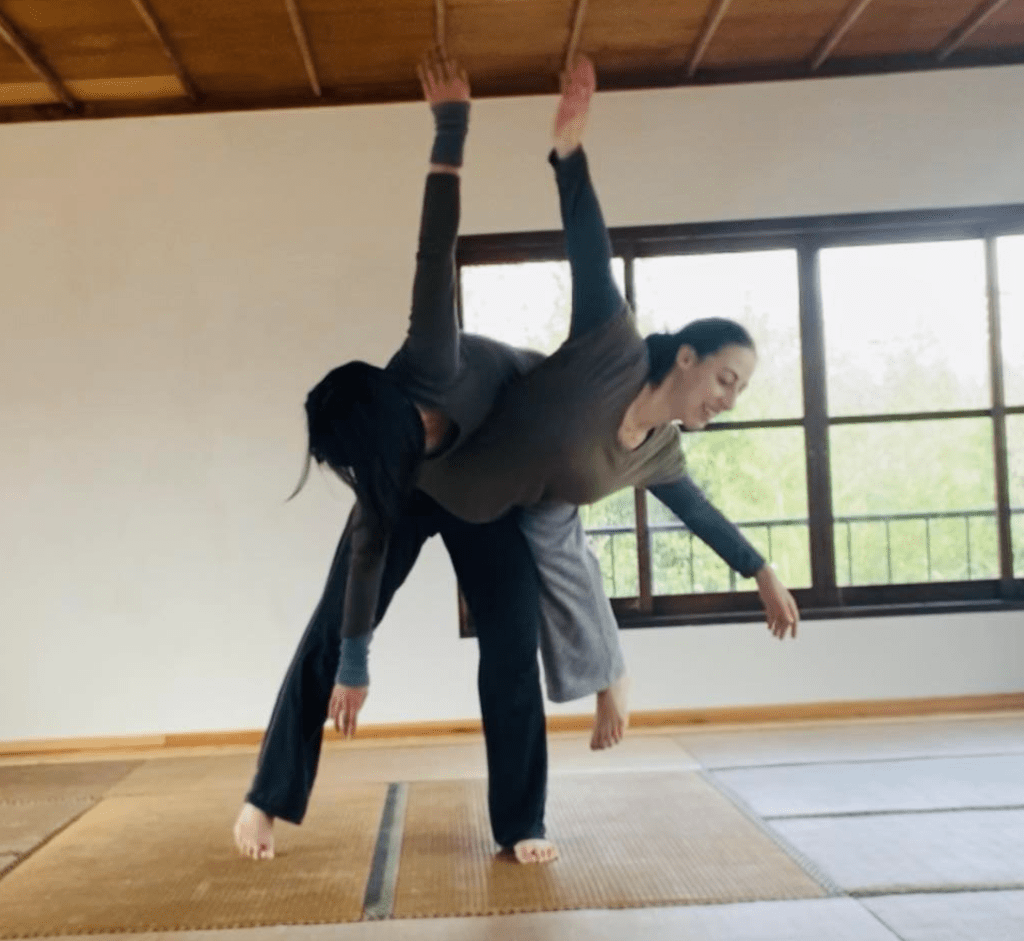 We will start the dance contact improvisation by a warm-up based on floor work coming from contemporary dance, adjusted to CI practice.
You will learn to feel your weight, the gravity, to fly and to carry. But also the point of contact in the human body, how to use the momentum, and enjoy the connection with other's bodies.
This class is beyond CI: it's a way to see the different ways we communicated with each other on a subtle level. A lesson to be applied on your life and change your perspectives!
All the basis and safety rules for safe practice will be explained. Then, we will slowly we will move into a short Jam session when the group is ready to go!
Once a month, at "Hotoli", 2nd floor above the Hotoke book cafe!
LOCATION
Yamanashi-ken, Uenohara-shi, Tsurushima 2277-C
DATE
3rd Friday of the month: 18 november, 16 december
17th december: performance
TIME: 1 pm – 3 pm
BOOKING LINK: HERE
Or email us to save your spot via the contact form HERE
CLASS FEE
Private class in 1:1 – ¥10000 2H / ¥5000 1H
2H – 2 students: ¥5000 / person
WATH VIDEO EXTRACT: HERE
— 日本語 —
CI:コンタクト・インプロヴィゼーション・ダンスを学んでみませんか?まずはコンテンポラリーダンスのフロアワークで自分の体重を感じ、安全に練習するための基礎と安全ルールを説明し、グループの準備が整い安全になったらジャムセッションに移行します。
毎月1回、ホトケブックカフェの上の2階、"ホトリ "で開催しています。
¥3000
From 3 people and above (二人, private class: extra fees applies)
Emmanuelle Matsumura
08022613195
contact@bodymind-therapy.com
Dance Contact improvisation WORKSHOP