Remote healing during a New Moon Meditation, empowered with sound waves
Harmonize yourself with the energy of the season
Join the global awakening
Why did I create the New Moon Healing Meditation ?
In this time of change, the earth needs more harmony between each alive beings…
How can we contribute ?
Changes always starts by your inner world. The outsides events are a reflection of your inner world, if you transform your mindset, you have the power to act on your own life, with consequence in the outside world. All start from a strong decision.
Did you know that when many souls gather to meditate together, it creates positive egregores of pur love and light ? Our thoughts and intentions act on the world and impact matter beyond time and space… You have the ability to create and manifest, in positive for you or in negative for you, however it's all according to where you are in your own evolution. Very simply said, the more aware you are, the less your subconscious control your life. 
Since my young age, I have this deep desire to unify, harmonize, heal, creating bridge between ancient traditions and contemporary, natural medicines and new technology.
The new moon is a very special time for me as the sky is not enlightened by the clarity of the moon, but the moon is there, hidden in the shade.
This is a symbole, a metaphor inviting us to connect with our deep self, to prepare ourself for the renewal to come with a new month, a new season… The you of yesterday does not exist anymore, welcome and rebirth every month ! Set your intentions to prepare for the enlightening of your shades, and heal your dark sides.
A good timing to care about our inner world, our organs, and discover that the invisible car be visible to who is aware of its existence !
What is the New Moon healing meditation ?
Mindset reprogramming with a 12 moon program tide with the energy of the month and the seasons
Distance Reiki healing 
Sound wave healing
It allows you to release specific emotions during each meditation. The sound waves healing are created according to the seasons and 5 elements of Chinese medicines. Indeed, they are part of nature and of our human body as well.
Why the Chinese energy calendar ?
What is chinese energy calendar ?
In traditional Chinese medicine, we prevent instead of healing a health issue.
When the energy don't flow properly in your meridians (lack or excess of energy in some specific point of the body) you can encounter various troubles : weak muscles, tiredness, organs not functioning properly…
This is why seasonal assessment is recommended to maintain the energetic harmony of your body.
The five seasons
Based on the theory of the five elements, the energy calendar includes 4 seasons of 72 days:
– Spring: corresponding to the Wood element (Liver/Biliary Vesicle).
– Summer: corresponding to the Fire element (Heart/Small Intestine)
– Autumn: corresponding to the Metal element (Lung/Groat Intestine
– Winter: corresponding to the element Water (Kidney/Bladder)
And between each season, there is what we call the 5th season or interseason of 18 days, attached to the Earth element (Spleen/Stomach) which is divided in 2 parts : 
– 9 days to end from the previous season
– 9 days to start the next season
We follow the energy calendar because we consider in oriental medicine that it's important to prepare your body and mind to the next season to remain in good health. 
You want to maintain your health with a natural solution ? 
You understand the each season change affect your body and mind and you want to prevent any body issue ?
You are under stress and need time to care about yourself ?
You wish to re-connect with yourself ?
You would like to release some emotions that stop your personal evolution ?
You already practice meditation but you never tried to tune it with the energy of the season ? 
You have specific emotional blockages or organs weakness ?
Then, this is for you ! 
It's a very strong amount of energy that will be sent across time and space in the direction of your soul, available whenever you are ready to receive it. This energy will act exactly where it's need in your body, even if your conscious does not know it.
As a psychic healer, I totally trust the univers and connect with your soul, asking for the best. Like a channel, I let every things go through me and humbly give it back to the earth to rejoin the eternal cycle of life. 
The healing is however your responsability : the doors are open however what has to be healed will be healed if your soul, from the very deep of your heart, wants to heal and change. We are all the master of our life : such magic taking away being responsability are agains the law of univers… Magic can happen when your soul is ready to receive : it might be today, it might be in few week.
This is the reason why I offer you this full preparation before the healing meditation, it can facilitate and help your souls to be in a better position to receive the energy healing. 
What are the sound waves ?
Which kind ?
Tuning forks
Crystal and singing bowls
Bell, Lyra…
Cosmos Music arranged and created by computer
Their action on your body and mind ?
Our body is made of 70% of water. Water is very sensitive to vibrations in general, and sound vibrations act on the molecular structure of water. It allows the cell to "return to its original state", as well as to be cleansed of its "memories".
Where and when to do the meditation ?
The day of the New moon (+ / – 3 days)
Anywhere with an internet connection to have access to the member area on your back office (appear in the menu after payment with the name "My account")
Preferably on a quiet and war place as your body temperature will drop during the meditation.
The effects
Healing of the heart and soul
Sound vibrations and encoded music of sacred geometry
Harmonize and vibrate together with the Earth.
Intention to re-connect to oneself, to the Earth, to living beings.
Prayer for Love and Peace in the Universe
Proceeds of the session
Explanation of the energy of the month (the theme the meridian, the element, the organs related)
Preparation of your mind to receive the healing
Breathing exercice
Play the sound wave healing and start the meditation
Relax, stretch, drink a lot of water and sleep to integrate the change if possible
To prevent any health issue
To reinforce your body and mind to the next season,
To release some emotional tensions regularly
To benefit from a powerful soul healing with energy healing and sound waves
To learn a different way to practice meditation
To become more aware of your organs in your body
Connect with yourself, nature, the seasons, and the all group of people that is going to meditate together during the New Moon every month with you !
We are all connected on the earth, the separation is an illusion.Together, let us vibrate higher ! Let us spread love and harmony within us, and then extend our consciousness to the great whole. Together, everything is possible. 
"On the road to an incredible journey with the moon"
12 month emotional release program
(To integrate in depth, it is advisable to combine with the hypnosis pack Purification as a complement).
02/12 – Thinking and fulfillment (spleen and stomach)
03/24 – Release anger (liver, gall bladder)
04/23 – Open to change toward joy (liver, gall bladder)
05/23 – Open to experiences & Accept is Feelings (Small intestin)
06/21 – Release guilt & Forgiveness (Pericardium)
07/21 – Harmony, joy &  self love (triple-warming meridian and heart)
08/19 – Release sadness (Lund and big intestin)
09/17 – Let go (big intestin)
10/17 – Appreciation (lung)
11/15 – Confidence (Kidney)
12/15 – Inner Guide (bladder)
01/14 – Intuition (Kidney and bladder)
Once you registered and purchased the New Moon Meditation:
Go on the menu "My account" you will see "NEW MOON" appearing -> Click on it and access your meditation ! 
Join the meditation healing and experiment the benefits of the remote healing and sound waves for once. A good start !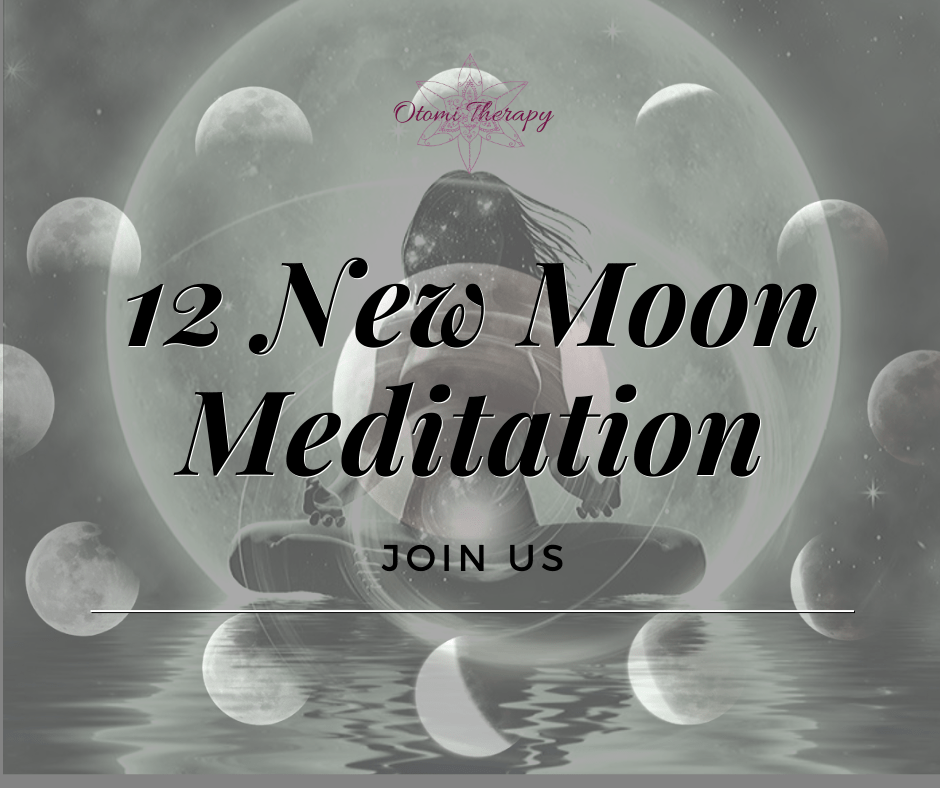 A complete 12-month program allowing you to follow the seasons and their energies, according to the Chinese calendar. Each season corresponds to an element, an organ, and an emotion, we invite you to travel each month across them in consciousness, in order to act in prevention to maintain the harmony of the body.
Choose your paiement plan :
"A deep soul and heart healing"
Join the global awakening
That was really great ! I stayed there once the meditation was over to integrate, before going to sleep. I loved the music, the sounds... I saw shapes in my head, felt places in my body where it was vibrating more or moving, or warmth. I asked to be present during my dreams and I went to visit other wounds and fears. The next day from the morning, I had a lot of anger that came out. I tried to look at where it came from, why, and I needed to drink a lot, as recommended by Leiya on the explanation private page. I had to do some body exercises to release my anger through crazy wild dancing. This allowed me to settle an old story by writing that old anger down. The inner work continues, even a few days later. For 27euros it's really a gift... I'm going back to writing my thesis : finally I have energy and motivation to do it ! Thanks.