SHIATSU MASSAGE TOKYO IS A PHYSICAL THERAPY TREATMENT THAT RELAX THE BODY AND MIND, RELEASES TENSIONS, AND BALANCE THE ENERGY FLOW IN THE MERIDIANS FOR MORE WELLNESS AND FLEXIBILITY.
English friendly Shiatsu massage therapist in Tokyo
+ Thaï massage・Chiropractic・整体・Tissue osteopathy
In a Shiatsu session, your massage therapist identifies and releases recent and long-standing physical disorders in your body. This is achieved through a broad spectrum of personalized physical therapy and massage techniques, mainly with thumb pressure and osteopathy.
Shiatsu not only contribute to the healing process but promotes increased vigor, mental self-control and even help couples lead happier married lives.
Massage therapy and physical therapy in Tokyo
Our holistic massages Tokyo
Therapeutic massage can be provided by accupressure (shiatsu), gentle body manipulations (Thaï Nuat Boran) with a deep touch (fasciatherapy) or effleurage and pressure (lymphatic and vascular drainage). We also master:
Foot reflexology
Touch for health (kinesiology)
Some osteopathic & cranio-sacral manipulations, or chiropractic
Deep-tissue
Oil massages: californian, Hot stones, Ayurvedic, Slimming massage 
General benefits of Shiatsu massage
The benefits are numerous on a physical, physiological, and emotional level.
Identify and release recent and old physical disorders and muscle tensions.
Reduces headaches, stress 
Reduces inflammation that causes pain
Improves sleep disorders, digestion, circulation
Improve physical performance, joints mobility, flexibility
Brings relaxation and flexibility, awareness by feeling and reconnecting with your body. 
Acts on tissues, fascia, alignment of the spine
 
Why receiving a Shiatsu massage therapy ?
Relaxation, stress release, fatigue
Muscle pains, backache, headache
Articulation pains, inflammation
Digestive issues, menstruation pain
Sleep disorder
Breathing difficulties
Heavy legs, cold hands & feets
Pre-post hospitalisation
Trauma recovery, recent & old injuries
Support during cancer treatment & heavy disease
Before, after birth
Release cells memories, transgenerational
Improve flexibility
Improve physical performances for sportspeople
FONCTION OF A SHIATSU TREATMENT
▶ Vivify the skin
▶ Assuage the muscles
▶ Stimulate the circulation of body fluids
▶ Regulate neural functions
▶ Control the endocrine system
▶ The bone system
▶ The digestive system
Who can enjoy Shiatsu therapy treatment in Tokyo ?
Anyone at any age can enjoy shiatsu treatment and massage therapy at Otomi Therapy Tokyo. Even for pregnancy, babies, elderly
The technics from all over the world can be adjusted to your current needs and issue on the day.
If we suspect anything requiring allopathic medicine and a medical health check-up, you will be redirected.
Take a time to breath & relax: get Shiatsu Massage Tokyo!
Deep relaxation of muscles, tissues and fascia
Our consultants favorite's massage therapy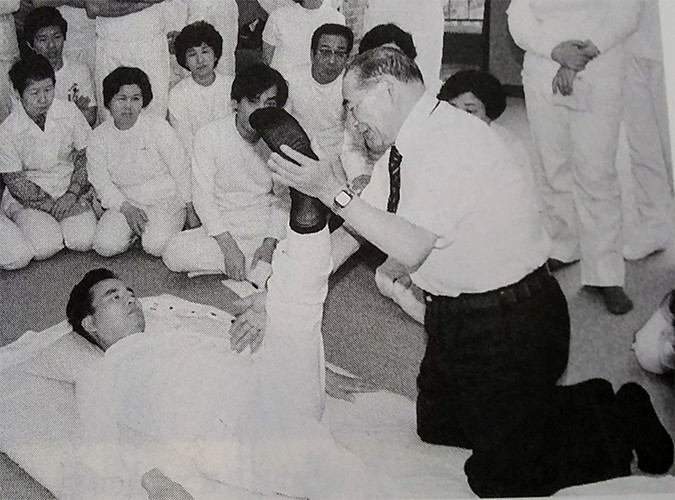 Shiatsu Namikoshi manual therapy + Sonopuncture
This Japanese-style treatment with acupressure (palms and fingers) works on vital energy points to unblock and balance the body's chi. It stimulates circulation and acts on all the systems in the body. Long sessions often include reflexology & chiropractic/osteopathy, with sonopuncture: acupressure with special  Japanese tuning forks designed for medical purposes.
How often to receive a shiatsu massage therapy ?
We recommend receiving a Shiatsu treatment every 2 months for prevention and maintaining the body in good health. At least 4 times a year, before the season change.
Some people need to come on a regular basis to complete the treatment. In that case, we will do 1H treatments, instead of 1h45. Coming regularly will also avoid seasonal depression and fatigue, support your organ functioning, balance, and reinforce the whole system of the body.
If your muscular tensions are recurrent or too important, combined with other physical health issues, it may be necessary to consider having a bundle of sessions. Amount one of them, we will have a kinesiology session to seek for the emotional cause, release the pain durably, and reeducate the body.
Massage therapy Tokyo・Physical therapy
Tradition therapy combines acupressure, Indian Ayurvedic principles, and assisted yoga posture. Deep stretching helps to relax softly the articulation. Chian Mai style.
This hand acupressure treatment is done with fingers on both feet on the meridian lines corresponding to the organs. It helps to balance your system, aiding digestion, promoting sound sleep, reducing stress…
Fasciatherapy・Tissu osteopathy
Perfect massage to release muscle tension & recent/old body pains. It also acts on the blood circulation, helps with digestive issues, and release cells memories from ancien physical or somatised traumas. 
By acting on the head, neck and the sacrum, it helps to find your axis back for a better alignement and posture. Combined with Touch for health kinesiology, it definitely helps you to transform your attitude in life !
Gentle hand pressure encourage the lymphatique systeme to eleminate metabolic waste. Bring relief for heavy lef or after a fall. Long treatment include chiropractic. 
What to expect after a Tokyo Shiatsu massage therapy ?
Right after a Shiatsu or a massage, you will feel relaxed, more flexible, and leave with a clear mind. If you consulted for fatigue, sleep or digestive issues, circulation… you will notice some improvement in the following days. If not, another consultation will be needed.
Some people who experience a deep touch full body massage or shiatsu for the first time may feel some discomfort on the following days. This is normal and it will disappear soon: the body regains its capacity for self-healing.  All the pains kept quiet for years are released. All the areas where the energy flow was blocked are "woken up" and inflate very slightly, causing a small painless compression in most areas of the body.  In narrower parts such as the base of the neck, shoulder blades, or along the spine, this can press on areas of nerve impulses and can cause pain. It is a well-known process in Asia, called "the healing crisis":  it generally takes a few days for the body to recover its new balance.
When that happens, it only lasts a few days. Then you will feel very light! Coming to the session hydrated, drinking a lot of water after, and following your therapist's personalized nutritional advice will help support the cleansing process.
What should you wear to receive a shiatsu massage therapy?
Shiatsu massage is clothed. Unless we need to work on the deep tissue, for a slimming massage, and do some osteopathic manipulation in which removing close is necessary.
Wearing stretchy cotton trousers or other soft fabrics is recommended, and a comfortable tee-shirt.
Essential oils, natural organic oils, or plant oil macerations from our own production can be used. Some of them contain natural color pigments. In case, do not wear your favorite white shirt, or bring a change.
Some people prefer bringing their own small towel to be used for the face and skull area.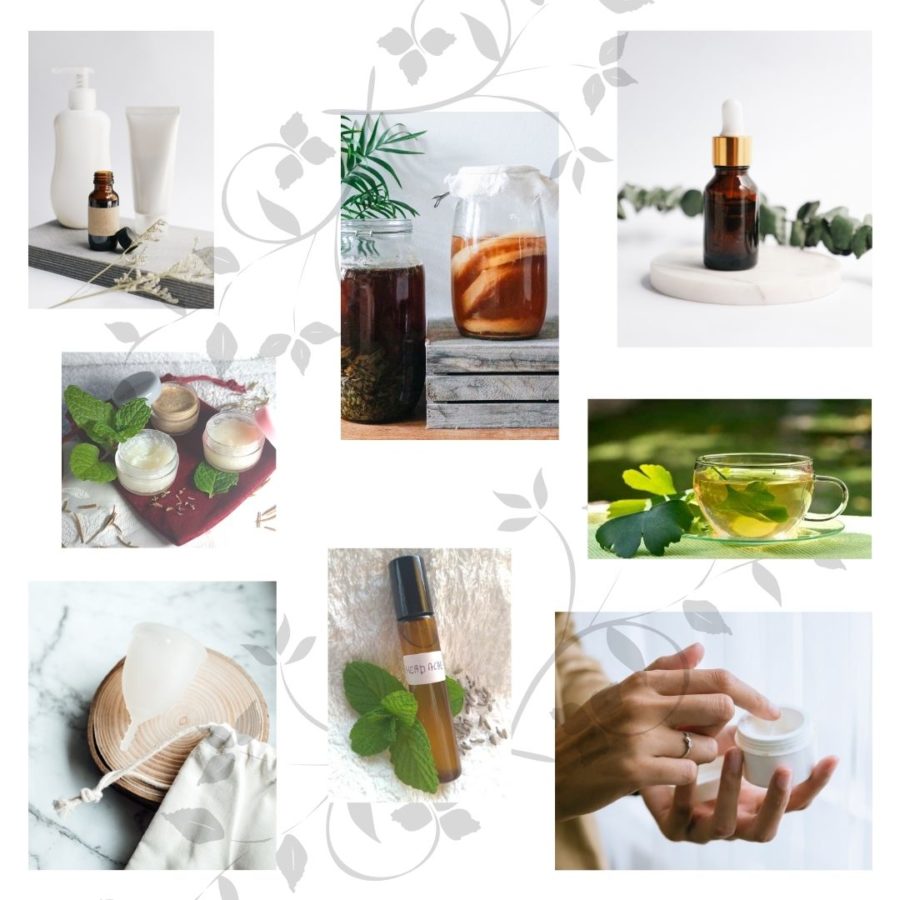 We provide essential oil products at the clinic!
I always advise you some natural balms, plant extract, essential oils, and nutrition based on the 5 elements and traditional Japanese medicine for supporting your treatment.
To be informed of some of our courses and events related to wellness, therapy, and natural ecological health:
Shiatsu & massage therapist, since 2005
Body care expert and beautician, graduated from the best school of France
Your massage therapist touch
Delicate, warm and caring touch, listening to your needs. Her knowledge and experience as a dancer will find and release tension in your body. Her style is a progressive massage: when your body is more relaxed and you are half asleep, she can start using a deeper touch to release tissue memories, helps the blood flow, and work on the organs.
For Shiatsu: more than a massage this is a treatment to either prevent or contribute to healing disease, in a combination of allopathic medicine. Relaxation is a nice side benefit!
Your physical therapist background
From dancer, expert in beauty and wellness... to professional therapist
Emmanuelle Matsumura (Leiya) graduated from the prestigious Peyrefitte aesthetic school as a superior technician in aesthetic care, cosmetics – perfumery, and as a make-up and hair artist in France in 2005. She received high-quality training from the best professionals in the largest spas and luxury wellness centers, teachers who receive prices as "Meilleurs ouvriers de France" (best workers in France), all trained in the techniques in their countries of origin & by kinesitherapist for specific technics. Inspired by this high-level standard, she then continued her studies in Thailand, Bali, India, Philippines, Japan… with exceptional massage therapists, herbalists, and recognized healers.
She has a particular affinity for clothed massages such as Shiatsu, Thai, bodywork with chiropractic and the approach of oriental medicines. During her career as a professional dancer and actress, she was coached by physiotherapists. She learned from many osteopaths and chiropractors who trusted her and shared their knowledge with professionalism and generosity. She used it directly with her dance students and started to integrate health prevention bodywork in her class. With training in specialized kinesiology, she went further by combining Chinese medicine and muscle testing: a technique called "Touch for health".
Today in Tokyo, her Shiatsu and massage Tokyo offers you a great listening of your body and mind to take care of the deep roots cause of any stress, discomfort, and physical pains. For those who are leaving far, she conducts sessions online. Those include movement therapy,  sound wave meditation, and hypnosis. She teaches you tools for your awakening and to become responsible for your health balance with self-acupressure, massage, Japanese qi gong (kiko), and a somatic approach to unlock the root cause of your issues.