Therapy to improve the body & mind health
Kinesiology・Massage therapy | Shiatsu | Cupping・Reiki & Sonotherapy
Body mind therapy Tokyo & online is a holistic therapy with a global approach to health.

Counseling EMDR・Hypnose・Meditation・Dance therapy
Take care of your physical and mental health in Tokyo, act on the root cause.
Body mind therapy Tokyo・For all, at any stage of life
Personalised treatment・ Comprehensive, holistic and integrative approach.
Therapy consultation in French, English, Spanish, (Japanese)
The axes of body mind therapy Tokyo
Physical therapy & massage therapy・ Mental & emotional health・ Energy balancing
* holistic: that consider the totality of your being (structural, physiological, emotional, mental, spiritual, environnemental, etc.)
What is body mind therapy?
Your natural health balance・A practice and a philosophy
Combining the global health approaches of traditional Chinese medicine and the western psychology & chiropractic to shed light on the origin of your blockages, body mind therapy is a brief therapy that gently helps you to restore the psychological, physical, emotional, and energetic balance of your entire being.
According to the main cause of imbalances, the therapy will be a physical therapy / massage, a psycho-emotional session or an energy treatment. We also give advice about nutrition/herbs, self-massage,  stretch/bodywork, breathing, communication… You can benefit from this therapy casually or as regular therapy for deeper and faster results.
By correcting the origin of your physical unbalances and emotional blockages, your body can regain its natural state of homeostasis, improve your overall health and boost your physical & mental performances
Thus, your posture aligns and stabilizes itself durably
You recover mind flexibility and wide amplitude of movement.
Your symptoms, pains, and diseases diminish or disappear. You feel lighter with more energy
You change your attitude towards your physical and emotional life issues, with more resilience
You transform your behavior toward more positive ones, improve communication, deal with emotions
You improve your lifestyle from nutrition to mindset and body strength, and relationships.
You are involved in the integrative therapeutic process: understand your movement anatomy, physiological reactions, emotional mechanism, and old patterns that lead to some behavior… to transform and be an actor of your evolution.
The 3 branches of Specialized Kinesiology
Touch for health・Three in 1 concepts・Brain gym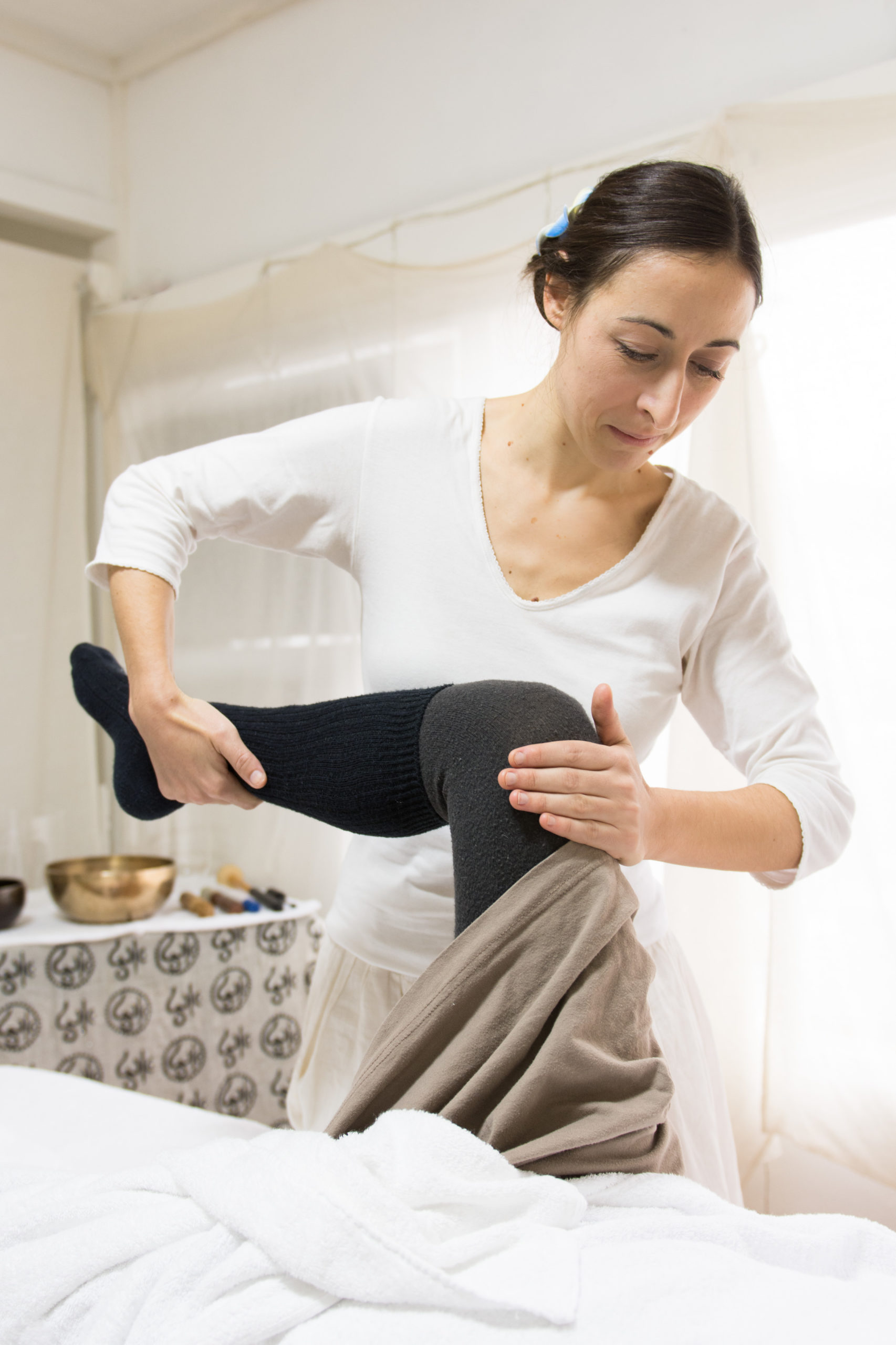 RECOMMENDED FOR
Body pain : casual, chronic, somatic
Sleep issue, digestion, PMS, fatigue
Improving physical performances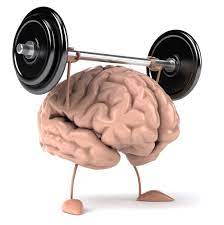 RECOMMENDED FOR
Learning, memory, focus
Coordination, organization
DYS, TDAH
RECOMMENDED FOR
Behavior change, relationships
Life challenge, adaptability
Phobia, allergies (skin, food), addiction
Stress & emotion management
Kinesiology・The heart of our practice・Tokyo
THE MAIN BRANCHES OF KINESIOLOGY
Touch for health – Chiropractic
3 in 1 concepts –  Emotional release
Brain Gym – Learning & memory
As well as:
Physiology
Naturopathy & nutrition
Psychology
THE TOOLS INCORPORATED IN KINESIOLOGY
Morpho-psychology
TIPI, emotional stress release
EMDR, EFT, TCC, CNV
Hypnosis, visualization
Age recession
Cognitive and behavioral therapy
Lithotherapy, Bach flowers, essential oils
Herboristery, plant extracts
Online therapy for body & mind
Balance the body ・Heal the heart・Release stress・Transform your mind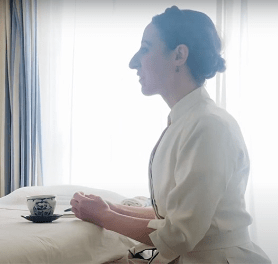 RECOMMENDED FOR
Anxiety disorder following a traumatic episode: accident, abuse, war, disaster, divorce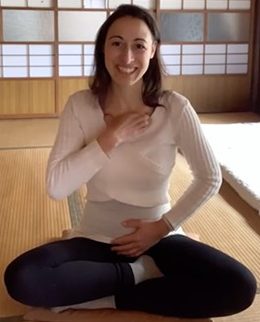 RECOMMENDED FOR
Self image, confidence
Flexibility, motricity, body care
Self expression, creativity
Meditation・Sound waves・Reiki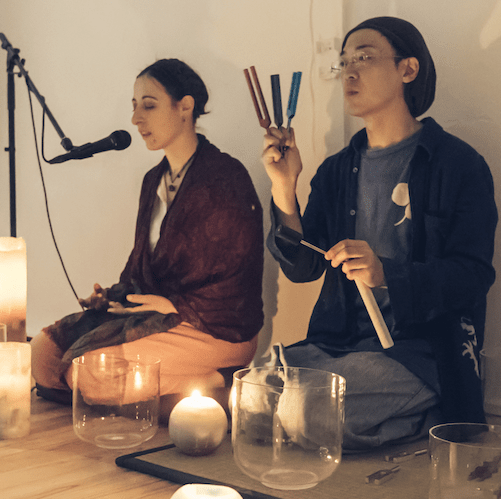 RECOMMENDED FOR
Sleep, stress release
Anxiety, depression, trauma
Change patterns, habits
PHYSICAL THERAPY: Shiatsu, Sonopucture, Kinesiology "Touch for health", herbs & nutrition
MENTAL THERAPY: Kinesiology "3 in 1 concepts", Psychology, EMDR, Hypnosis, "Brain Gym"
ENERGY THERAPY: Reiki therapy, Lithotherapy
INTEGRATIVE & SOMMATIC THERAPY: Dance & movement therapy
Why to consult in body mind therapy?
Allow your body to return to its state of homeostasis: its natural ability to balance itself.
How many sessions in brief therapy?
Depending on the issue, 2 to 12 sessions are required, until the individual's balance is completely resolved and stable.
Then, we can continue together and work on other objectives, and various aspects of your overall health. Or help you with various relaxation tools to maintain serenity and harmony by releasing stress (meditation, brain gym, self-hypnosis, massage). But also, to support you in managing the challenges of daily life, and in improving your functioning patterns (psychology).
After a period of discussion, during which the consultant shares his or her problems, the therapist helps him or her to become aware of, and then verbalize, the first objective to be achieved.  The therapist will also ask you questions about your life and physical health conditions.
2. MUSCLE TESTING [online: different tests]
With this goal in mind, the therapist locates muscle tone conflicts that indicate a stress [or set of stresses] in the body. The practitioner will then plot these dissonances on the health triangle [physical/nutritional/emotional/energetic] to assess which elements need to be rebalanced according to their nature, and will try to contextualise each resonance in the person's experience, back to the root cause.
Physical therapy / Psychology / Energetic
After this first phase, the therapist proposes a choice of techniques adapted to the situation. Throughout the process, the person is accompanied in his or her awareness, which is necessary to put the self into perspective. This distancing leads to a modification of their physical posture, behaviour and actions. The person will thus be able to go beyond his or her limits, progressively accessing his or her full potential to gain new momentum. 
A protocol for each session's goal
Depending on the reason for the consultation, the course of the session will vary. A consultation for the resolution of a trauma or for support during a serious illness will not have the same course as for well-being and personal development.
Online: adjusted treatment
If you used specific technic like hypnosis, age recession, or deep massage, you need time to "come back". Then, we will have a sharing time with advice to improve your health durably: nutritional advice, herboristery & aromatherapy, self-massage, meditation or physical exercises…
And we decide if we need another appointment, or even a regular therapy.
The body continues its balancing process, it is advisable to drink well and rest to integrate the changes on the structural level, but also on the behavioural level.
Specialities of your body mind therapist
A combination of Physical therapy, Psychotherapy, Energy therapy
AT MITAKA: an herbal medicine tea, according to your health problems is OFFERED !
BIOLOGICAL DECODING OF PATHOLOGIES: Reading of correspondences between symptoms and emotions.
RESOLUTION OF SOMATIZED PSYCHO EMOTIONAL CONFLICTS: carried out in age recession. Based on the relationship between emotions, vertebrae, organs. Plus on the memory of body tissues, fascias, and muscles.
MORPHOPSYCHOLOGICAL PROFILE ANALYSIS: Deciphering physical traits that can bring to light natures in denial [Body expression of elements repressed by the person].
POSTURAL AND MOVEMENT ANALYSIS: Deciphering behaviors through posture, correction through movement, and transformation of the mental schema through awareness.
ART THERAPY THROUGH MOVEMENT, DANCE, MUSIC: Re-appropriation of one's body, exploration of senses and relationship to others and space, postural correction.
PSYCHOLOGY OF PERTINENCE and PSYCHOLOGY OF HEALTH:
We look for the coherence in the individual's functioning and allow to bring up with words past unexpressed emotions, toward the unification of the whole being.
EMDR, TIPI, CBT: Integration of new neurological patterns and treatments of psychotrauma (stress release)
EATING DISORDER: Neuro-linguistic programming and support to regain physical health and improve psychosocial adaptation.
PSYCHOGENEALOGY: Influence of transgenerational memory on physical, psycho-emotional and behavioural patterns.
ACOUSTIC HYPNOTHERAPY: Vibratory hypnosis [voice and musical instruments].
ACUPRESSURE: Digipuncture and Sonopuncture tuning forks
ENERGY BALANCE: of the person and his or her living environment.
LITHOTHERAPY, PHYTOTHERAPY, AROMATHERAPY: according to the Chinese medicine approach.
NUTRITION, NATUROPATHY: Improve your digestion & find the appropriate food for you
RELATIONSHIP, ECOLOGY, NVC: Benevolent communication with oneself, one's surroundings, and one's environment.
SEXOLOGY: Resolution of conflicts related to intimacy (self, other), communication, post-trauma support (abuse, violence).
Un grand merci à Emmanuelle pour sa patience, sa générosité et sa rigueur dans ses connaissances et le côté synthétique pour aller à l'essentiel. J'ai aimé son enseignement car en plus d'avoir la parole fluide, les mots justes, elle a pu me faire passer des idées et des enseignements grâce au corps et aux expressions. Le mouvement m'aide à intégrer dans le corps et la psyché. C'était un réel plaisir que de suivre les heures de modules en duo. J'ai beaucoup hésité avant de me lancer au niveau 1 du reiki et finalement, c'est très juste de l'avoir fait car j'avais besoin de pratiques concrètes dans mon quotidien. Un grand merci 🙂
Apparently,she has very deep knowledge of anatomy,and she also watched the invisible friend coming with me ,whom I stayed together for a long time. If I still doubt any thing to know her from Google,I have no doubt after the therapy was finished. When her hand was near my old surgery wound,the muscle starts to contract under my clothes by Reiki,I even hasn't told her there is a wound there.In the 2.5 hours therapy later,she easily heals my migraine,and a lot of pain from each part of body caused by emotional unbalance,martial arts damage and long time desktop job. I just can say, her service deserves that money. the hour price is not expensive than many massage place in Tokyo(amazing!!).and I am fine until today with no pain. I am ready to come back to her place at anytime if my pain for long term can't be cured in other place. Emmanuelle 's the most personality is her good heart,even she owns so deep neuroscience knowledge and Reiki. I also will obey her advices, to keep good life habits is very important.I may join her Zen class and Reiki class later, to understand the relationship between body, emotion and soul , because what she understands is far more than me, thanks for Emmanuelle's help!!!
Denitsa Puleva Macrobiotics
2021-12-09
I had an amazing effect right after the therapy with Leya. I have never experienced before such calmness and peace of mind, happiness and harmony within myself. I would recommend it to everybody!
Oksasha Makarosha
2021-11-30
Reiki, Reiki, Reiki, what a pleasant journey! Low frequencies have been big part in our lives, because of the society around, without minor knowledge of low frequency and what it might cause for individuals who is trying to fight it solely, that was very difficult time until we met Sensei Emmanuelle and started to differentiate between " Low and High" , "hate and love", the correct way to flow as a water between them, accept their existence and embrace the light, without putting our concern and worries in the dark. The feeling of heaviness in the body and the burden we have been carrying all past years have been lifted, that was outcome (result) of studying Reiki energy with Sensei Emmanuelle. Our beloved Sensei gave us the power and strength to heal body blockages and allowed to understand how to work with energy to heal past, present and future, which invoved karmic healing and understanding, because the way to overcome your karmic block is to understand the messages of the Universe which related to that specific karmic block within you. We have learned as well variety of meditation and what is the best way to meditate. It was an interesting time when our Sensei was explaining (storytelling) about Master Usui and others who followed his blessings journey, so much to learn from those journey. We are very grateful to our Universe for giving the opportunity to meet such an amazing person as Leia Emmanuelle , "Our mystical guide". It is a honor to be her student, she has a pure heart, full of light and has a lot of knowledge and empathy for everything and everyone. Our big thanks to her for offering to people the chance to learn from her. She is highly appreciated for her intention to awaken and enlighten people on Earth. With respect Mohammad and Oksana from Qatar
Maria de la Paz Carucci
2021-11-07
Thank you Sensei for the experience!Really grateful for the space you offer ,to move in a safe place and begin to heal or become stronger. Loved the group of ladies and was awesome to meet them🥰.See you next time!
Alexandra Watanabe
2021-10-17
The session was complete bliss. Emmanuelle was extremely knowledgable about so many aspects of health and healing, and addressed many of my long-term physical and emotional issues in just one session. I feel like I found a hidden treasure and will most certainly be back for more magical moments! Thank you Emmanuelle!
khaoula bouhalli
2021-08-16
Emmanuelle was a blessing during this whole process. Her way of teaching is immaculate, she always makes sure to give you the information needed to spark your curiosity and thrive for more. I truly enjoyed the course with her and I am planning to definitely go see her once borders reopen. I am forever grateful for the knowledge you shared with me Emmanuelle. Merci infiniment
I took the Reiki Usui course with Emmanuel. She is very knowledgeable and informative. Emmanuel has a relaxed and calming presence. I felt very comfortable and safe. Since the course, I meditate using the Reiki principles every day. As a result of my training, I am more attuned to my spiritual side and feel as I am being transformed and guided to a higher self. And that is wonderful.
My experience with Kinesiology was mind-blowing. I have been suffering from many-body pains and scoliosis for 6 years. Many life traumas definitely needed healing. I had the 2hr session and left feeling relaxed. The next day I woke up having No Pain at all. I hadn't felt like this before. I am still in awe. Ten days after, I decided to start my journey with Reiki. So far I have only taken level 1 at their home in Uenohara but the whole experience of their amazing view, the sound of the river, the birds, and the immersion into Reiki were all fascinating to me. Everyone living this human life must have something to heal. Leiya has an incredible ability, that if you allow and want it, could change your life.
I had a lovely time with Emmanuelle and her husband during my 2 days retreat. I consulted her as I had backaches and some past trauma experiences due to several back surgeries. She helped me to find the emotional causes of my backaches and heal the physical pain, always with kindness and respect. I will go to see her again when I feel down or in pain.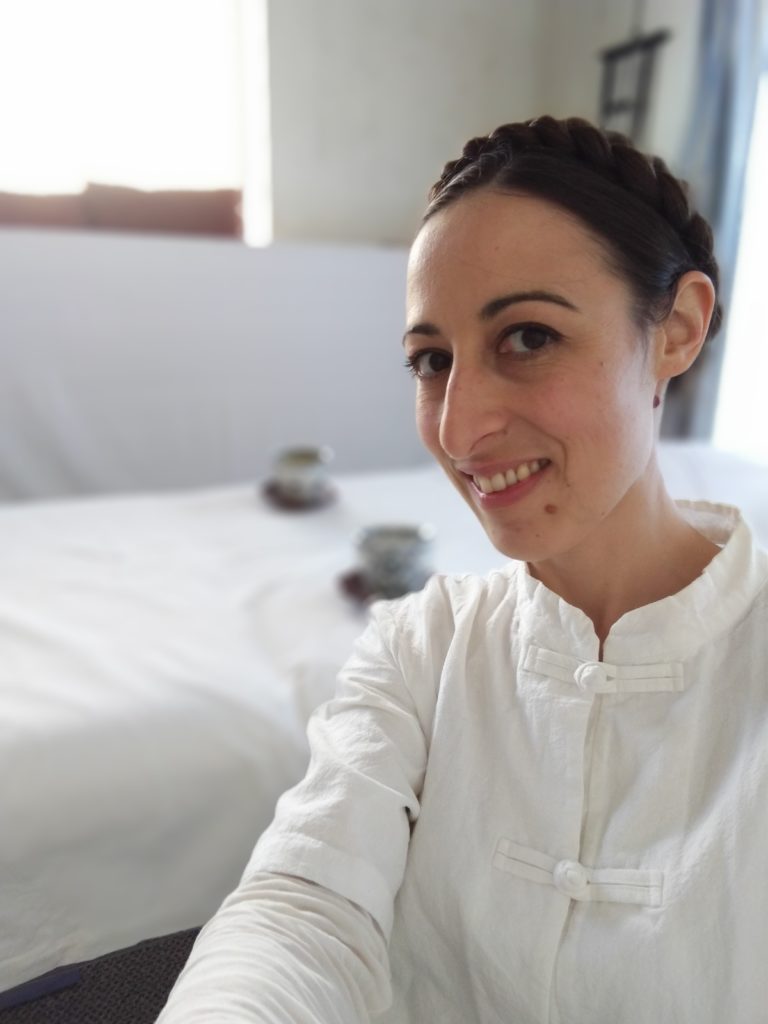 BODY
Licensed Aesthetic Body care, Specialized in Massage therapy [France]
Reflexology & Shiatsu practitioner [France/Japan]
Certified in Thai massage [Thaï ministry of health]
Specialized in massage for dancer & sports | Chemo recovery 
BODY & MIND
Somatic therapy & Stress relief [EMDR, EFT, NLP, meditation, hypnosis, age regression]
Kinesiology practicioner [Touch for health, 3 in 1 concept, Brain gym]
ENERGY / NATUROPATHY
Certified Reiki Usui Ryoho master teacher
Trained Sonotherapist and sonopuncture, specialized in tuning forks
Experienced herbalist, aromatherapist, and natural medicines
ARTS & EDUCATION
Trained contemporary dancer [K.Cremona, H.Eghayan, CND Lyon, P.Doussaint]
Art-therapist, Art teacher, meditation teacher (social, cultural & education centers)
Certified in ethno oriental dancing teacher
Art director of "Yalisaï cie" – Arts for therapy & wellness
Certified Actress and Theater teaching and acting 
Trained in Strasberg acting Method (sensorial memories), Body & voice (Roy Hart)
Graduated make-up artist & SFX prothesis
With body mind therapy relax your body, release your wounds and transgenerational memories, reprogram your mind for a conscious resilient life.
Together, let's discover your full potential
Reiki courses・Personal development
Prevention health・Path to inner peace and mindfulness
Learn to breathe・Reconnect with your body・Inner peace and harmony・Self care and body-mind balance
* Related to the inner character of the person, subtle aspects of human being, and life philosophy.
Contact your body mind therapist
Your body mind health support with holistic therapy.
Lives, webinars, videos, art events, Blog articles, courses & workshops, retreats, special offers.
*We act in the field of our competences, in collaboration with the conventional medicine, not in replacement. 
Otomi Therapy  |   〒181-0016 Tokyo, Mitaka-shi, Jindaiji2丁目26−3  |  080 2261 3195