Natural health for your body and mind
Holistic therapy Tokyo allows you to regain and maintain physical and mental health through the synergy of eastern and western approaches to health.
What happens in a session?
What is holistic therapy Tokyo?
*Holistic therapy considers the individual in the totality of his or her being in order to allow a complete healing. It takes into account the structural (anatomy, posture), the psycho-emotional, the physiological and biochemical (nutrition, environment), as well as the overall living conditions: work, family relationships, social, housing. And this, without forgetting the spiritual health which is included in the oriental approach to health.
This is called the "health triangle": each element must be in balance for good health. The body then has a natural self-healing capacity: homeostasis. It is therefore to be understood here that we do not separate the aspects of your being. The body is a unity in which each part interacts with the others, notably the physical body and the mental, with a living environment.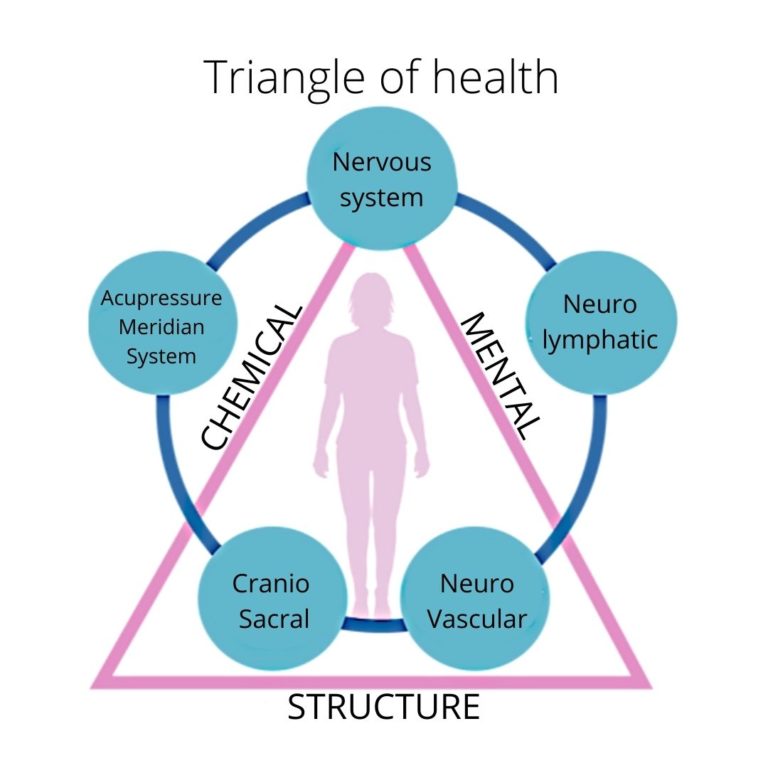 *If your problem is outside our field of competence, we will act on it and recommend our colleagues to you. Everything is complementary: the important thing is your health.
Health of the human being in all its dimension: body, mind, spirit
From the prevention of physical and psycho-emotional health, to a deep healing of your whole being on a wider dimension. Your holistic Tokyo therapy helps you to relax your body, release memories and wounds from the soul, and reset your mind for complete healing.
Not only we take into consideration your physical structure, but also your entire living environment. In other words your work, relationships including with yourself, your past and family history, your living space, if you are facing stress or major challenges in your life .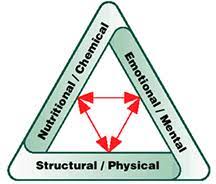 Natural health: your holistic therapy in Tokyo
Your body considered as a whole body soul spirit including your environment.
Photo reportage on my holistic therapy work Tokyo, by the talented photo-reporter Doriane Letexier -> FIND OUT HERE
Why consulting a holistic therapist?
You have a blocked back, temporary insomnia? 
One session may be enough to restore your natural health balance. The body sometimes needs balancing to adjust to a change, when your regulatory system has been overloaded for example.
Do you have recurring problems?
It is most likely a psychological and emotional origin. 4 sessions are generally necessary: the original cause must be released so that your problem disappears completely. 
Start a brief & holistic therapy with me means opening the door to a deep change.
This is why I suggest that you don't stay alone for the whole duration in order to go together at the end of a process to obtain the result you are looking for. Indeed the body is slower to integrate the changes. It must also get used to its new energy vibration, just as your mind must get used to new neuronal connections.
Moreover, releasing one memory leaves room for other deeper memories ready to be picked up and transformed. Finally, it's only when the balance is restored that we can work together in coaching and mindset to put your projects into practice! Surely, you will follow your process at your own pace, with my kind and benevolent guidance.
What happens in a holistic therapy session?
Interview
I ask you questions about your life and physical health condition, and process to a physical and psychological check-up. This will complete your answers to the health form. You are free to share whatever you feel:  it is fully part of the session and healing process: this is your time for yourself.
2.Choose of the session goal
According to what you wish to release, solve, feel, transform. 
3.What is the priority
Physical / psychological / energetic
4. Choice of the technics & do the treatment
Physical therapy that combines Japanese/Chinese traditional medicine and western chiropractic/osteopathy, with the following methods: Kinesiology touch for health, Shiatsu, Osteopathy, massage therapy.
Psychotherapy using various tools: kinesiology 3 in 1 concepts or brain gym, EMDR, hypnosis, psychology of pertinence.
Energetic using Reiki, magnetism, pendulum, litotherapy
5. Feedback 
Sharing time with advice to improve your health durably: nutritional advice, herboristery & aromatherapy, self-massage, meditation or physical exercises… And we decide if we need another appointment or if a regular therapy would benefit you.
The aim of holistic therapy Tokyo is to...
A wonderful adventure of transformation
With holistic therapy in Tokyo or online, I accompany you in your wonderful expansion in joy, gentleness and kindness! As well, complementary approaches are also offered to improve your well-being: dance, sound meditation.
Select "online" and "Free Discover call" on the calendar: Skype, Zoom, Whatsapp)
Email us on the CONTACT section
...Optimizing your potential !
The specialities of your body mind therapist
Relaxation of the body, Release of emotional weight, Reprogramming of the mind
BIOLOGIC
DECODAGE
Correspondence between symptoms and emotions
Allows us to understand the origin of any illness. According to this method, the body location of the symptom indicates a repressed emotion, and a meaning associated with an event, felt as unpleasant, the bio-shock. Illness no longer appears as an evil or a problem, but rather as an indicator that each of us can rely on for transformation.
This makes it possible to determine the root cause of a recurring symptom, to become aware of the symbolism it represents for the patient, to identify the emotion linked to the discomfort or pathology and to free the patient from the emotion. The biological adaptation constituted by the symptom is then no longer necessary, and the symptom disappears by itself.
Relationship between meridians, muscles, organs, emotions, elements, living environment
Curative and/or preventive, it is based on the principles of Chinese medicine and stems from chiropractic, it uses gentle techniques to test and restore the body's imbalances according to the principle of the health triangle.
One of its branches, Touch for Health, allows among other things, to reinforce muscular performance and to recover flexibility and mobility in the joints. But also, to transform one's attitude towards a physical or emotional problem, resulting in the disappearance of blockages.
She then enriched herself with the 3 in 1 Concept and Brain Gym kinesiology education. She then integrated EFT, hypnosis, naturopathy, lithotherapy, tuning forks, NVC…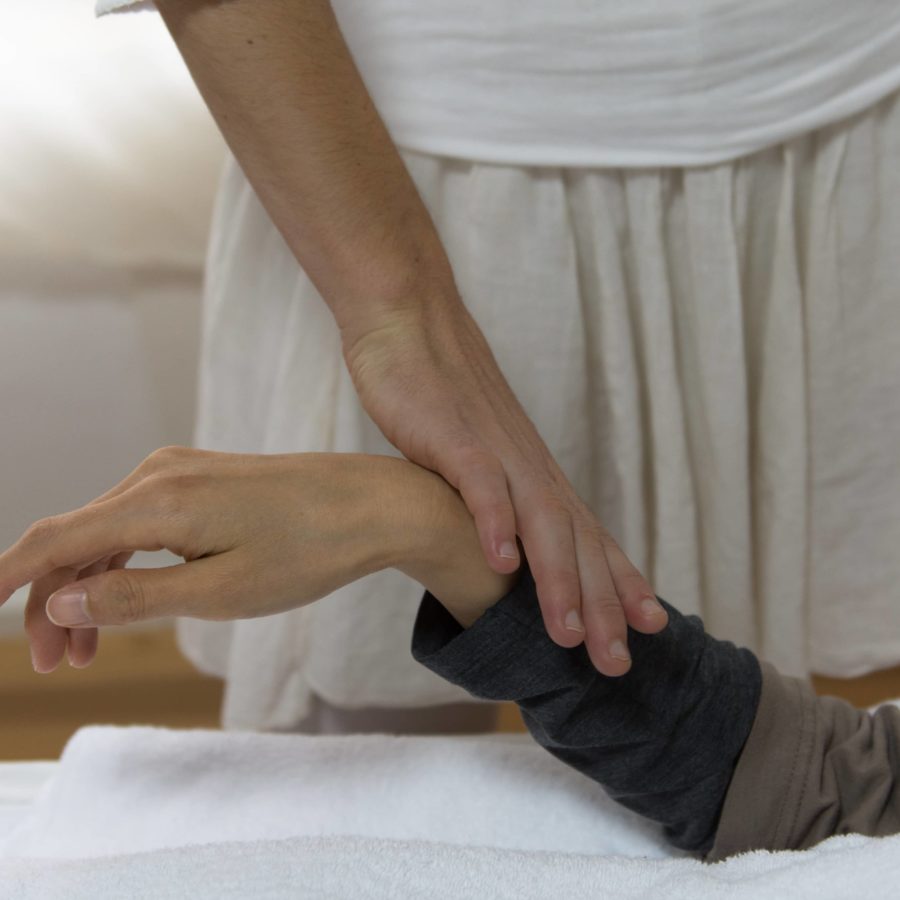 EMOTIONAL LANGAGE OF THE CORPS
Relationship emotion – vertebra – organ
If a vertebra is repositioned, but the emotional is not released, the correction will not hold over time. For a repositioning of the vertebrae and a good alignment of the spine, it is important to release the emotional at the same time as the structural. Hence the excellent combination of osteopathy and body mind therapy – kinesiology.
Relieves old and new muscle tension
Reduces inflammation that causes pain
Mobility of the joints
Improves lymphatic, blood and energy circulation
Fascia, tissue, digestion
Flexibility, alignment of the spine
Therapeutic massage can be provided by accupressure (shiatsu), gentle body manipulations (Thai) with a deep touch (fasciatherapy) or effleurage and pressure (lymphatic and vascular drainage). Its benefits are numerous on a physical, physiological and emotional level.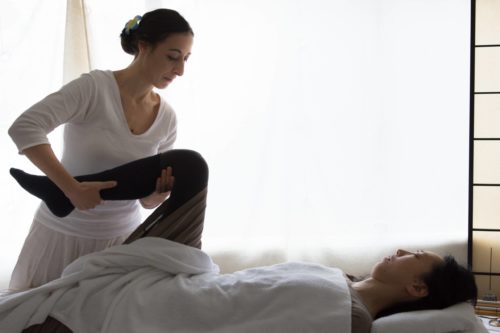 MORPHOLOGIC ANALYSIS
Optimisation of potentials
Sound waves: tuning forks, crystal & tibetan singing bowl
Ancient art using various instruments: Tibetan bowls, crystal, voice, but also therapeutic tuning forks in acupressure. The water in our body serves as a conductor for the sound vibrations which slow down the brain waves causing a deep state of relaxation. Some specific frequencies release blockages and tensions: they enter in resonance with our body and favour its reharmonization.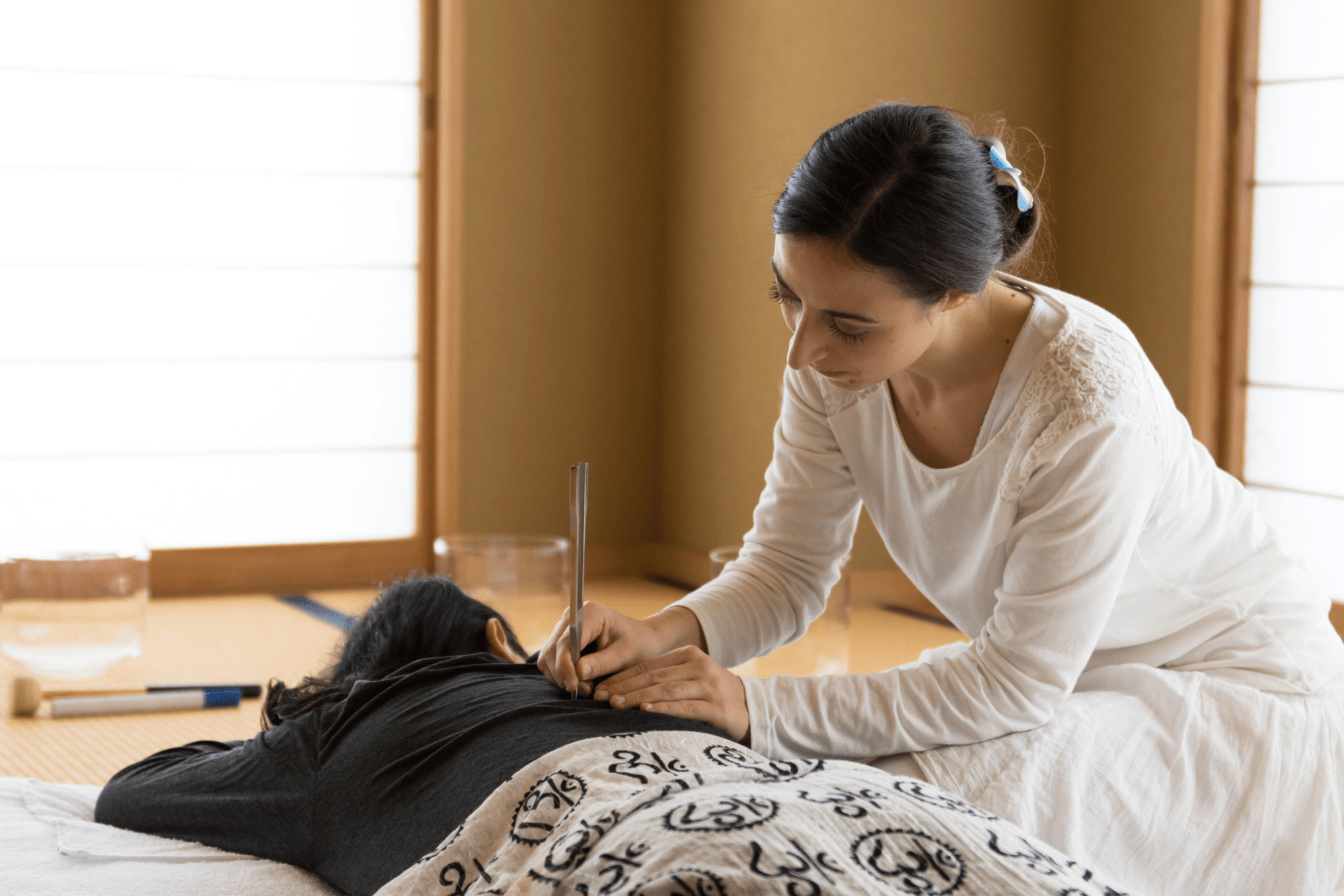 STRESS RELEASE
TIPI, TCC (psychotrauma, integration of new neurological patterns)
Bi-alternating sensory stimulation (right-left) which is practised by eye movements. The patient follows the therapist's fingers as they move from right to left in front of the eyes. Auditory or tactile stimuli can be used. Mainly validated for post-traumatic stress disorder, it allows the transformation of thought patterns, the release of old psycho-emotional memories at the origin of blockages that alter the apprehension of the world and affect behaviour.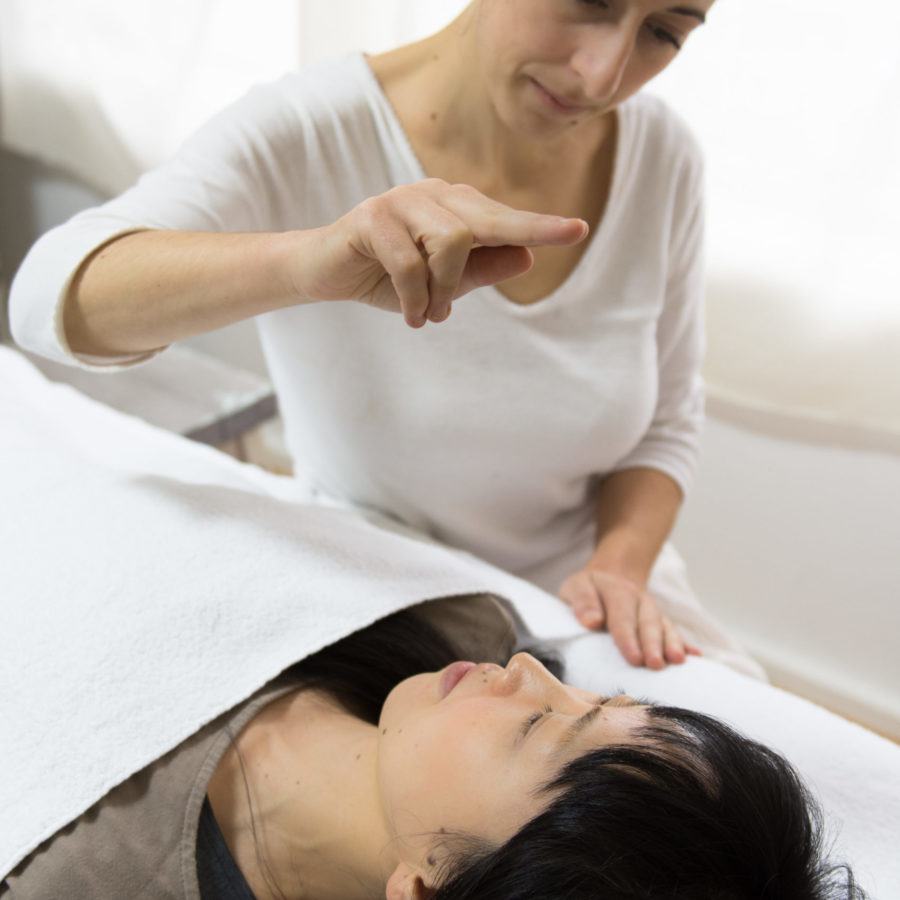 *Eye movement desensitization and reprocessing
TRANSGENERATIONAL MEMORIES
Psycho-generational (family)
Energetics with REIKI restores your energy level to a high level, cleanses your aura and cell memory and harmonises your chakras and more. It brings you relaxation and well-being.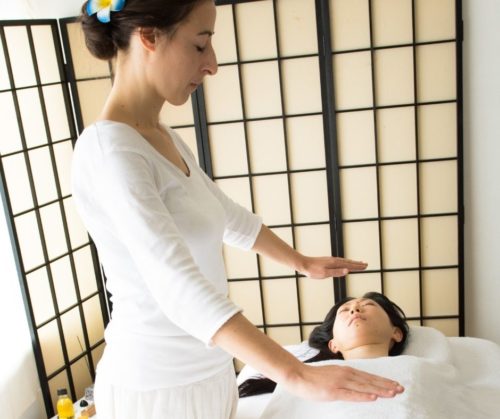 🌱 MEDICINALES PLANTS
Externally and internally.
Each session offers you an herbal medicine tea: a preparation made with medicinal plants, from my personal harvest. The plants are chosen according to your health problems.
Reconnection with you body, posture, emotions
Reconnecting with your body, expressing your sensations and emotions, exploring your internal world to make it your own (feeling your organs, fluids, muscles, bones). And also to understand one's relationship to space, to oneself and to others. Thanks to the sensory memory work and the danced movement, you allow to express what could not be expressed by words. You are thus invited to reunite the "parts of your being" that were put aside during your evolution because they were too painful to integrate at that moment. One thus advances towards more consciousness and alignment.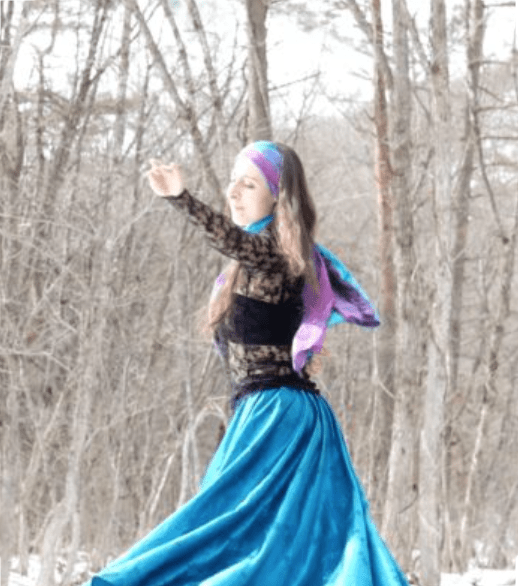 PSYCHOLOGY OF RELEVANCE
Unification of the being, allows to bring up with words past unexpressed emotions.
LIFE COACHING
You will receive professional advice concerning your diet, personal hygiene, medicinal plants or minerals, flower essences, relationships, emotional and thought management, mindset, and numerous personal development exercises.
Needs of healing before & during your pregnancy ?
Welcoming the new little wonders into this world is quite a program.
Body mind therapy Tokyo accompany you with soft exercises to strengthen your perineum. But also breathing technics, visualization, sound wave hypnosis. And energy care with cell's memories liberation, such as trans-generation souvenirs. 
Wishing to offer our child the best for a harmonious futur development, taking care of you is the best gift we can give to this wonderful being who is getting ready to come on earth. 
-> Read the article: prepare your pregnancy
Follow us! Don't miss our webinars, articles, retreats
Fees - Holistic therapy Tokyo
At Tokyo, Mitaka - At Yamanashi, Uenohara
Session duration: 100 ~ 110min   ¥ 16 000
Follow-up, only for session packages.
Reiki session 
session duration: 50 min   ¥ 10 000
* Crystal bowl healing only at Uenohara
At Tokyo, Yoyogi (Tokyo paramedi)
1h50   ¥ 20000
->"Ryoshushu" available on request for tax deduction.
Zoom or Skype
1H      70

€ – ¥9200 – 82$

2H     125

€ – ¥16000 – 145$

3H     202

€ – ¥26000 – 237$

4H    ¥32000
Here is an indicative rate, which varies according to the case, please contact-us.
Coaching (wellness & mindset for life change, profesion transition, start entrepreneurship etc.) 97€/hour
Home Health (geobiology – radiesthesia) 150 ~ 250€
Paranormal 97~450€
Presence services can be paid on the day, please make an appointment via the calendar.
Any appointment canceled 48 hours or less before is 100% due.
For the 4 sessions booking, the prepayment gives you priority over other clients. Even if we reach our client limit, your places will be reserved. 
Please, fill out the questionary form when you book.
You arrive late: you will have the time left for your session.
I am late: you will have your full session time.
*By booking, you accept our conditions, thank you for your trust.
Become autonomous, master of your health, your relationships, your thoughts… I accompany you towards greater awareness, to bring you doing different action for different results, more aligned with yourself… and the earth.
* Our body mind therapies are complementary and not a replacement of the conventional medicines. You are responsable of doing the necessary action such as consult a doctor when require. We might recommend you to do so as well if we consider its needed.