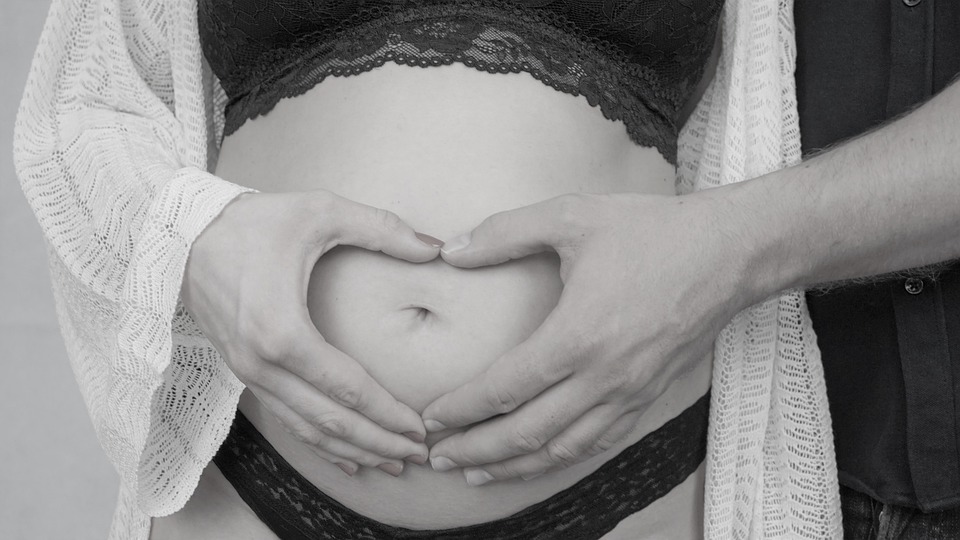 Welcoming a new wonder in this world is a program! We all wish to offer our child the best for a harmonious and soft development in softness. Take care of yourself is the best gift that can be made to this second little heart growing in yourself.
And yes, from the beginning of a pregnancy, the arrival of baby is preparing … I would say 9 months before at least. Let's forget about the clothes and the preparation of the room, we'll think about mom first!
Your desire for a child is felt? Do you know that one day you want a child? It may be beneficial to do this preparatory work on you from the point of view of soul, mind and body.
Indeed, your body carries the borrowing of memories: that of your own history, your ancestors, but also that of the collective. As a woman, we function naturally with our heart and our intuition. And our sore point remains in our sexual parts and especially our uterus. It is at this level that I usually find many of these memories and soul wounds.
Freeing yourself from your women's memories will not only make your pregnancy more enjoyable, but also help create a serene environment for your child who will be born light, and limit the legacy of the past. He, too, comes to experience life and live his own way on earth. To give him this welcome gift can be precious … and you make it to yourself too!
You can also perform relaxation exercises, breathing, visualization alone or accompanied by a professional. This will relax your body, prepare your uterus physically and energetically by "cleansing" it, prepare your mind to ease the welcome of change. If your companion wishes, invite him to participate in some of your practices: it is a beautiful moment to spend together that allows to intensify the link.
We do not always talk about it enough, but daddy too must get ready. Imagine that he does not experience the 9-month transformation in his body but in one day in his life seeing the baby in 3D, which without preparation can awaken in him also old patterns or injuries of the past. Invite as much as possible to join your relaxation exercises, or to perform tantric breathing exercises for two! I will develop this in another article 😉
I personally like to meditate at the time of my menstrual periods that I name my moons. I visualize a tree in my uterus that I evolve, cross the seasons at the whim of my imagination, and its beautiful roots go deep into the earth to give it to transform what I no longer need. I then invite little magical beings to come and tidy up, clean, light the dark areas … I'm having fun according to my mood of the moment: it's my privileged space!
Try, and above all, let your creativity and your intuition go! It's a matter of practice, it's like anything, the more we practice the more we access our indoor spaces easily.
Many fears awaken, and this is quite understandable and rather healthy in reality: a space is created naturally for the cleaning of memories. These anxieties do not usually last, and if so it is advisable to consult a professional.
For example, let's talk about classic worries: that of not controlling one's body, of the unknown, of dying, that it is not so beautiful, that one does not recognize it … It is a happiness so great that buried part of the subconscious can then be awakened and the little voice can then say "I do not deserve", "I'm not up to the task".
These are anxieties quite seine that go back to your early childhood.
Explain this in a slightly shortened way: remember the egg passage, this moment when the little girl was in love with her father. This fear is related to "transgression", making a child with someone other than his father … The positioning of the girl is then definitely abandoned to move to the life of adult mother.
There is also in the natural development of the child a passage in which he thinks he has been adopted and begin to doubt. This can sometimes be revived at the time of pregnancy with the fear that the child presented is not his. Some also experience the anxiety that the pelvis is not wide enough, that the head does not pass, that the child does not survive … always connected to this thought of "non legitimacy".
Rest assured: nature is well done, and we know that we are the baby we are able to give birth. You carry within you all these old memories of women, or of life passed according to the beliefs of each one. But in the concrete here and now, most fears are irrational.
You have a fear that you thought. The mind sets up a process of seeking validation of thought throughout its life memory stock. He seeks to validate a program until he finds an answer … We then often attract, the person who will validate this thought with a disturbing story about what concerns us, and reinforce this belief for example.
Or, our brain takes the thought that causes fear as real and your body materializes somatization for example. These thoughts may be yours, but also those of your family, your beliefs and programs. But your brain makes no difference between thought and reality!
Becoming aware of it is already a good way to defuse a process: by understanding, it makes it possible to find the origin and act at the source. So, do not ignore your fears or judge them but singing them, writing them, painting them to transform them, or even discussing them is a way to place them outside yourself.
By ceasing to pay attention to the thought that causes fear, it no longer has support to continue to exist.
Surrounding yourself is precious during a pregnancy: it allows you to have the necessary distance, but also to free yourself from what can be tiring to manage alone with all the upheavals that you cross from a hormonal, emotional, physical point of view … In a tribal operation it's more natural, but in our current society nothing prevents you from creating this around you!
It is very important to take care of yourself to welcome a child. Beyond the preparatory work of preparation for childbirth, it also means releasing your memories with energy work, relaxation of your body, and soothe your mind with visualization or self-hypnosis for example.
Understanding your anxieties, your fears, and analyzing them to transform them will allow you to fully enjoy your pregnancy and live a beautiful and harmonious relationship with the baby.
You can take control of little things to feel yourself in control. For example, do breathing exercises to keep in touch with your body, visualize yourself with the baby already present to intensify the relationship with him and soothe you, listen to relaxing music, go to massage, meditate by putting your hands on your belly and visualizing the red and orange colors that are your root and belly chakra …
All that will call you will be exactly what is right for you, trust you.
_ / | \ _ Namaste _ / | \ _
I wish you a beautiful pregnancy !
Lire plus d'articles en lien :