Seasonal autumn food
Leaves turn color and fly away, plants offer us their seeds. What is the best autumn diet to adopt to boost your immunity? It's not easy to know which fruits and vegetables are in season, when supermarkets offer almost everything, all year long… But nature has its rules. Eating local and seasonal vegetables will give you all the nutrients you need to face the cold and avoid germs. Let's go for the healthy food advices, following the principles of the "5 elements" present in the Chinese and Japanese medicines!
---
Vegetables: vary your diet in the fall
The color of fall is white.
Adopt an autumn diet: eat vegetables with white flesh. Of course, we also find orange and brown colors in autumn… like the leaves that turn red! At the end of summer we have squash, and later we have various varieties of tangerine… at least in Japan.
Of course, you have to take into consideration the flavors. The one that dominates in autumn is the spiciness. There is always a dominant flavor in each season, but you should always have a little of each in a meal. It is also advisable to put salt in your dishes to prepare your kidneys for winter, because this organ appreciates the salty taste. Without overdoing it of course, it's all about moderation and balance.
-> This is what I teach you in the 5 elements cooking workshop. Contact me to be informed of the next workshop online!
---
Spicy Flavor – Specific to autumn food
Garlic, onion, leek, peppers, ginger, fennel
Watercress, cooked carrot
Celery, cauliflower, green cabbage
Kobu (turnip), bell pepper, daikon (Japanese radish)
Fresh flavor – Seasonal autumn food
Raw carrot
Some peas and beans (various kind of "mame" in Japan)
Mushroom (in September, it's maitake, shitake, matsutake in Japan)
Spinach, raw radish, asparagus, chinese cabbage
Seaweed, black olive
Endive and chard (which we do not have in Japan)
Sweet flavor for autumn food
Despite this is not at all the main one to prefer in autumn, we have the pumpkin, and the sweet potatoes. Yum yum, in foil in the oven it is super oishi!
---
Fruit for a balanced fall diet!
Raisins, some kind of apple
Kaki (japanese plaquemine), pear, nashi (asian pear)
Chestnut
Condiments, seeds, spices
Sesame oil
Pistachios, nuts, peanuts
Almond (moreover, it's a wonderful headach natural remede)
Cinnamon, cumin, coriander, pepper, nutmeg
---
Protein for your fall diet
Fish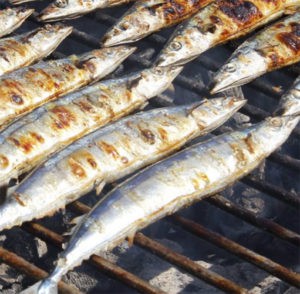 Although it is not the fishing season in river… if your body requires animal proteins, favor white sea fish.
Hake, kod (kotto) etc.
Mackerel, pacific saury (sanma)
Meat
Rabbit is recommended in autumn… Rather rare to cook this meat in Japan. The deer will be more common in the countryside. Personally, I am vegetarian by taste and choice. Besides, everyone has different needs which should be respected. However, I always encourage sensible and conscious consumption.
Nostalgic aside… and conscious consumption
I remember my grandfather from Auvergne leaving early in the morning, with my father, my brother and the dogs. They often came back empty-handed, sometimes with a rabbit, in great numbers in the area. The kind of nature-loving hunters, never participating in the beatings, being against the principle. In principle, an optimistic language would be to argue that we have the experience of past people. And consequently, a hindsight on the management of the environments allowing not to reproduce the same errors. It is always a question of field observation, of logic, and of the balance of a place of life.
I have always respected and understood their approach. Indeed, consuming meat that has been hunted means a moderate consumption. What is presented in the supermarket cuts through this reality of the field… A feeling of abundance that does not help to moderate the consumption of meat and adjust to the real need.
---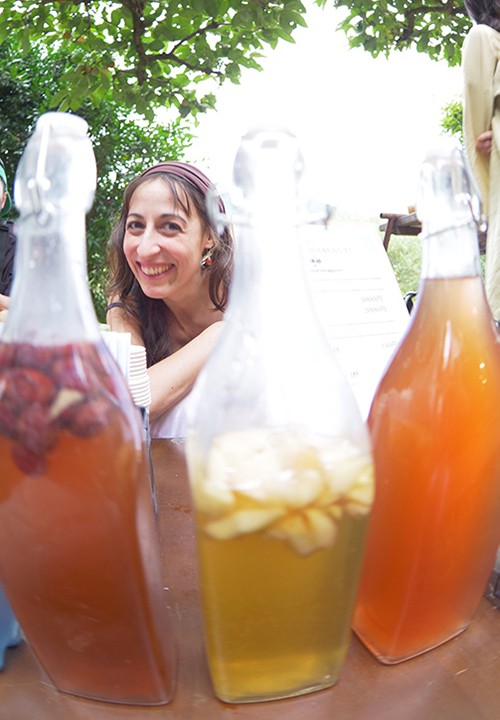 Fall Drink
Tea
Oolong or Pu Er, 
Green tea
---
Kombucha
You know this naturally carbonated fermented drink made from a scoby? It will provide you with all the natural probiotics to support your intestinal flora.
-> Contact me to order your scoby ! Workshop coming soon… stay tune -> Join the newsletter !
-> Read the article "Make your kombucha at home"
---
Food supplements
Of course, nothing beats a healthy, balanced and seasonal diet, which will provide you with all the nutrition you need to deal with season change.
Phycocyanin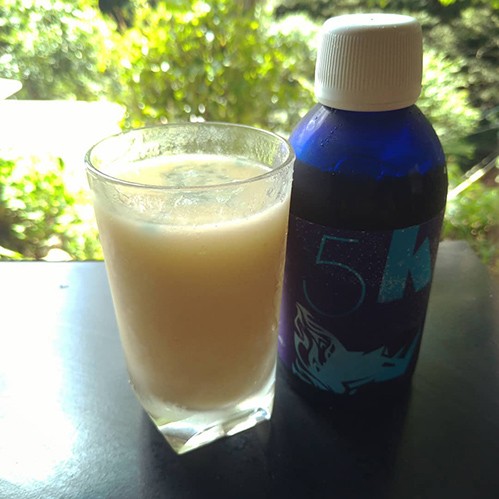 Blue pigment present in spirulina, it is excellent to boost your immune system.
Consumed in liquid form, it is much better absorbed by the body. In picture, a kind of phyco liquid that I tried. The taste was much nice than the one in powder honestly (confirm by my husband that can only accept to drink this one!).
Commonly, we often hear that phycocyanine allows a super detox of the body… and for good reason: if you have unwanted bacteria in the intestines, it is possible that you eliminate them by going to the toilet more during the first days of intake. Of course "detox" is not exactly a scientific term… but you got the idea behind this word.
THE MOST: girls if you suffer from premenstrual syndrome, phycocyanine is very effective in reducing pain! 
-> Contacte me to learn more about it, and get some.
There is a variation with acerola, which naturally contains vitamin C for a boost. Nicer and more natural than red bull (sorry for the lovers… but consider to try it!)
---
Is my body balanced?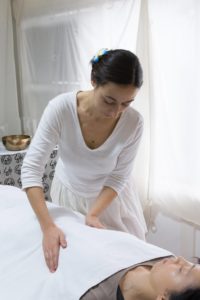 Reminder
A little reminder of the rules of autumn for your health, following the precepts of Japanese and Chinese medicine. Health, according to oriental medicine is of great logic… the question is do we listen enough? Are we sufficiently connected to our environment and nature? Basic questions to ask yourself from time to time to take stock of your balance and health.
Think about getting more sleep!
Slow down to preserve your energy
Do breathing exercises to stimulate your lungs
There is a good way to know if your lungs and large intestine are balanced!
Metal: the energy of autumn
You can recognize the energy of metal in optimism, confidence, spontaneity.
However, if you feel fear and stress or a lack of will, it is quite possible that these organs are in weakness of energy… But if they are in overflow of energy, you will notice a tendency to impose your ideas or not to think about the consequences before acting. A great difficulty in letting go.
---
Energy rebalancing 
Shiatsu and kinesiology TFH
Both, I advise you to consult: shiatsu and kinesiology health by touch will be able to solve the problem in one session! 
We will check all your organs and balance your emotional states as well. It's important to reconnect body and mind together, for a harmonious feeling.
---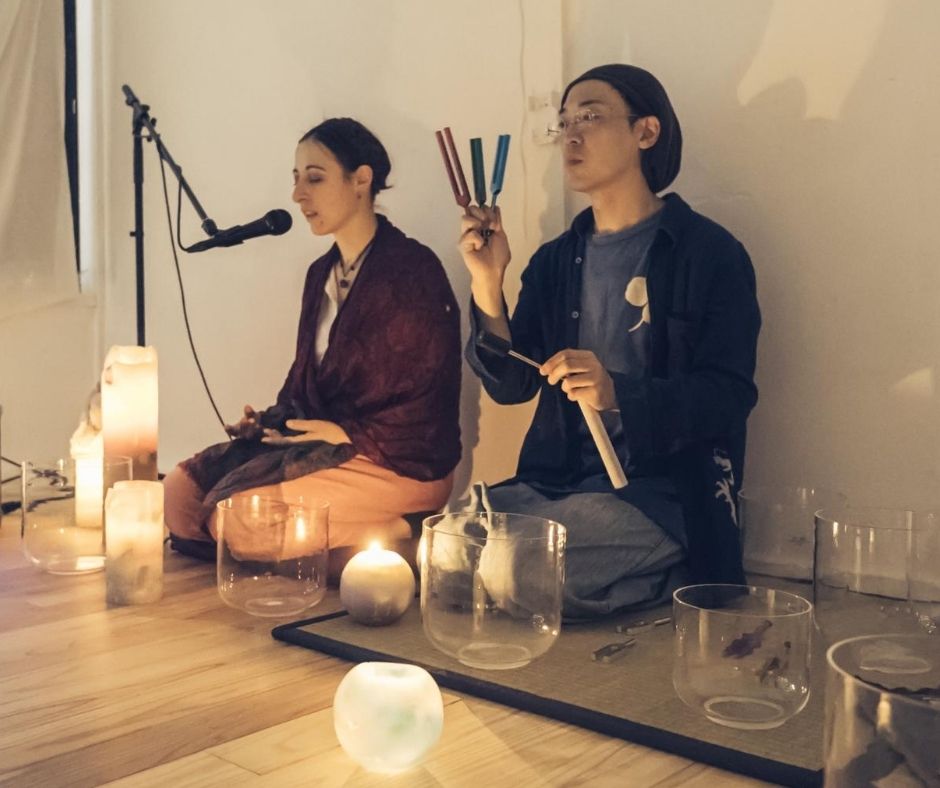 If it's letting go and/or releasing sadness that you want to work on, our New Moon Sound Meditations are for you.
This energy is related to the large intestin.
Thanks to the action of sound waves on the water within you cells, in helps you to release your emotions. Those energies that has been hold since too long, even connected to childhood memories, ancestor…
Let go of the past to live in the now : it's time don't you think?!
-> Let go and Release sadness with Sound Meditation
---
Do-in, kiko (Japanese qi gong) and dance therapy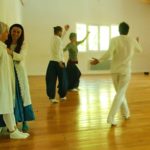 Move on to gentler exercises in the fall.
You can book your private dance therapy session : they all include kiko and do-in. Or join a PRIVATE RETREAT!
-> WELLNESS Movement Dance WORKSHOP -> 6th Nov, at Mitaka Tokyo, 3pm-5pm.
Be sure to JOIN OUR NEWSLETTER and our workshop section in the COURSES page : don't miss our in-person and online events!
Contact me to know more !
---
Did you learn anything?
RECEIVE YOUR NATURAL HEALTH FREE ADVICES !
Your welcome gift: morning meditation > HERE <
Help your friends: Share this article on SNS !
---