Wellness spiritual retreat Tokyo
Meditation | Japanese Qi gong & dance | Healing nature
Wellness spiritual retreat: take care of your body and mind only 1.5 hours from Tokyo, in a family environment. In the heart of the mountains, permaculture and traditions : on the way to mindfullness.
This wellness spiritual retreat is for you!
Back to basics: reconnecting with the essentials of simple, healthy living.
A sharing of generous tools for your personal and spiritual development, as well as ecological relationships, to start with.
Start with a physical and emotional health check and a welcoming circle.
Body care with Japanese Qi Gong and dance therapy.
Mind care with meditation and outdoor nature activities: mountain and river.
Sound healing concert – sound travel
Regenerate your cells with organic vegetarian meals, accompanied by organic herbal teas.
Individual therapeutic treatments, and an optional herbal programme (drainage, digestion or immune system).
On the road to mindfulness: awakening and reconnecting with yourself, in nature!
Healthy eating, physiological and mental functioning, personal development…. discussions are open! Or on the subjects of cosmetics and homemade cleaning products, and the possible path towards zero waste and respect for the environment… a process we have already been on for many years.
A time for yourself in nature
In the serene scenery of Yamanashi's mountains, nurture yourself during our wellness retreat. In the heart of Japanese traditions and natural agriculture, align body and mind with the season.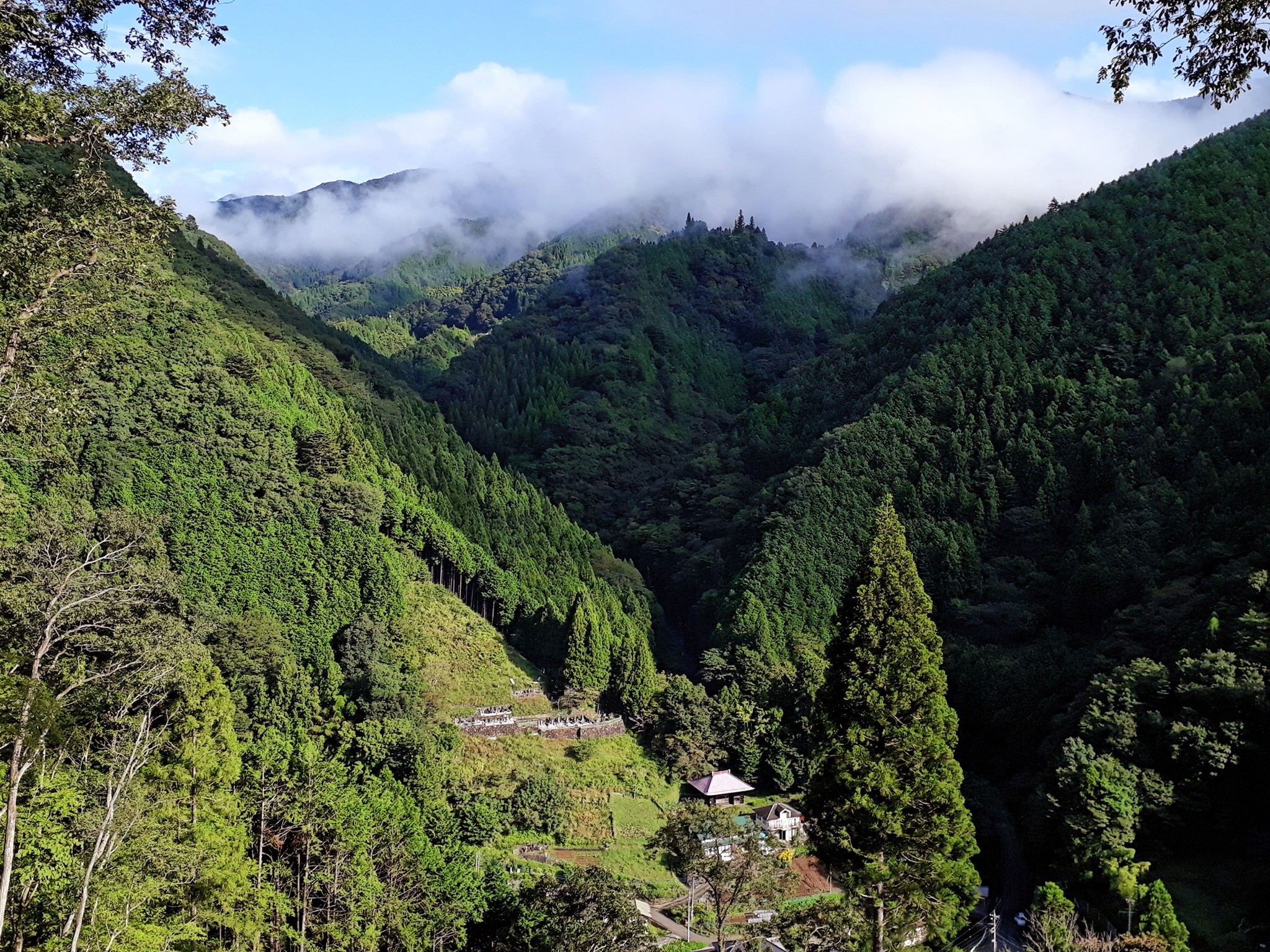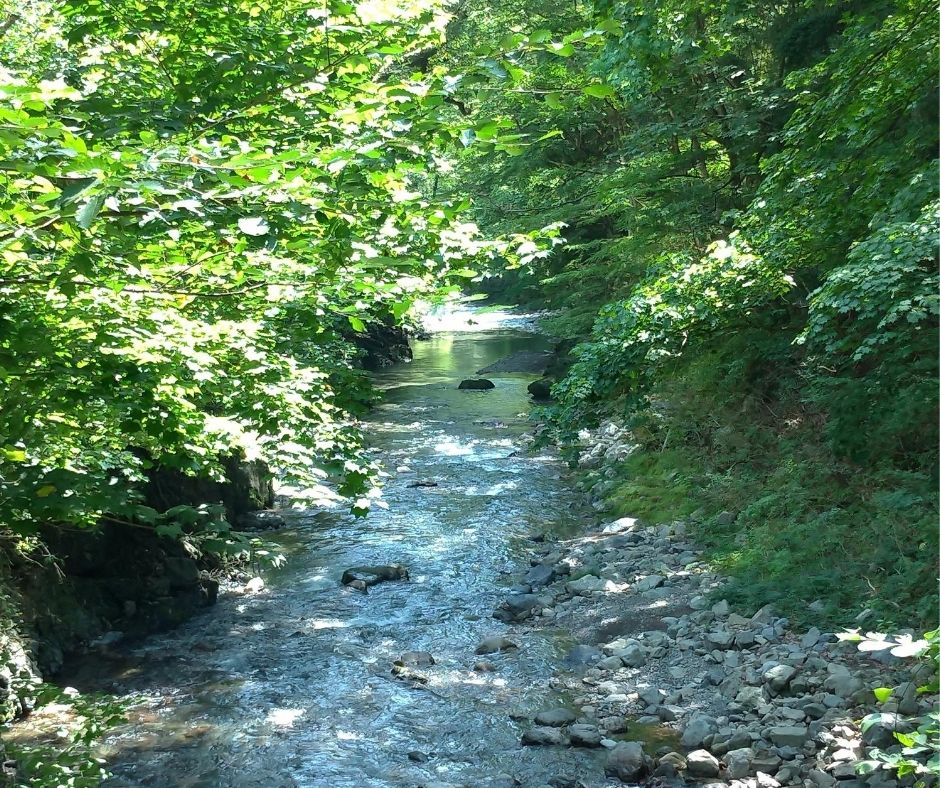 Awaken your (self-)healing potential and your senses for more wellness and inner peace! Leiya will teach you how to feel Reiki energy and some self care and acupressure. A deep reconnection with yourself, in nature.
Calming the thoughts for clarity of mind, inner peace, and resilience. On the way to living with full awareness, in acceptance of what is, in the present moment.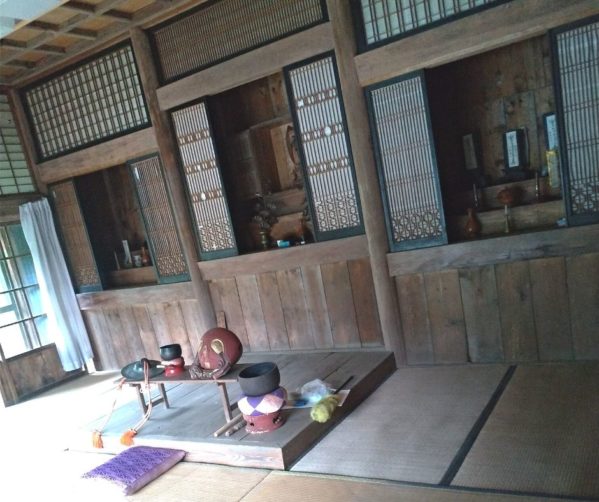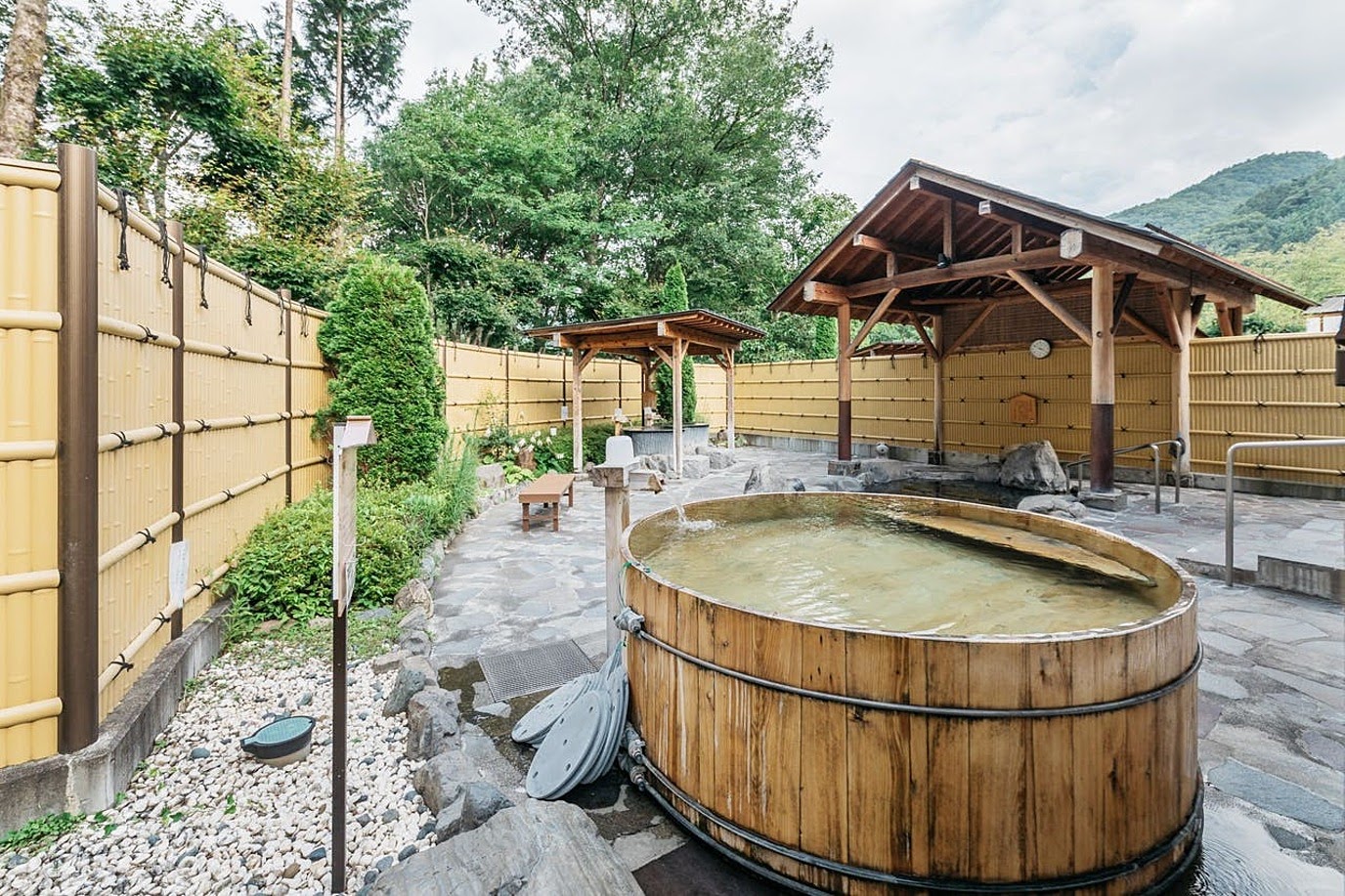 Enjoy the wonderful Kosuge local onsen close by Otomi Therapy saihara center. You will find a bubble bath inside, sauna, and great rotenburo with forest and mountain view. Can't be more perfect for a wellness retreat!
Organic dishes with local and Japanese food, prepared with love by Leiya! Taste our delicious homemade fermented drinks, to boost your immunity and replenish your intestinal flora. And for the French touch: homemade bread!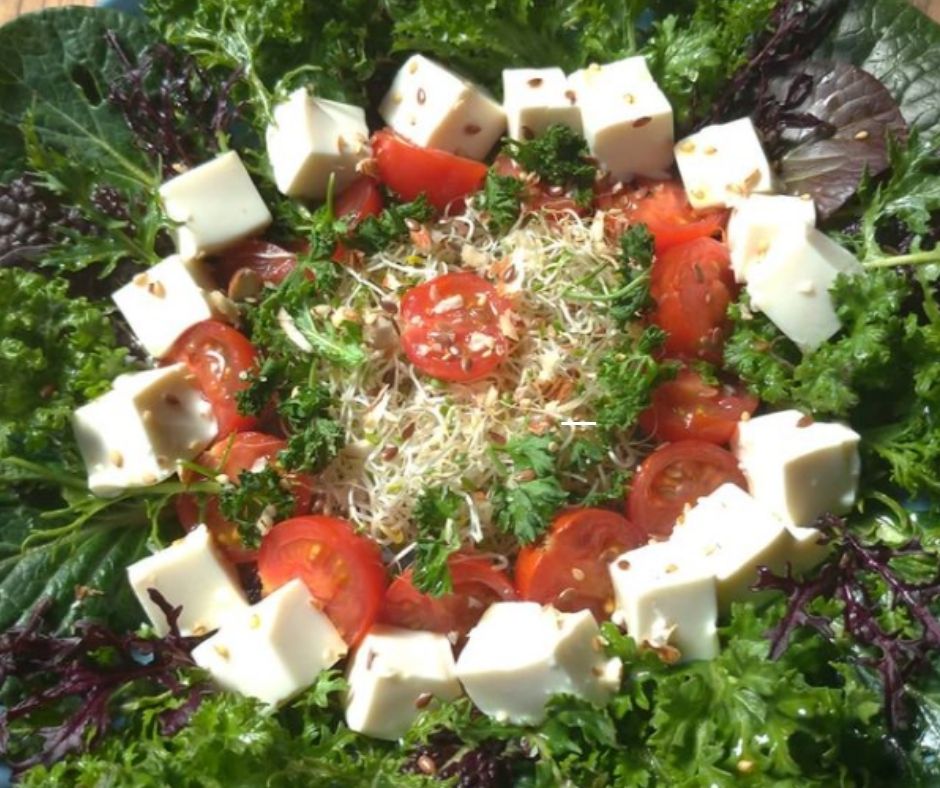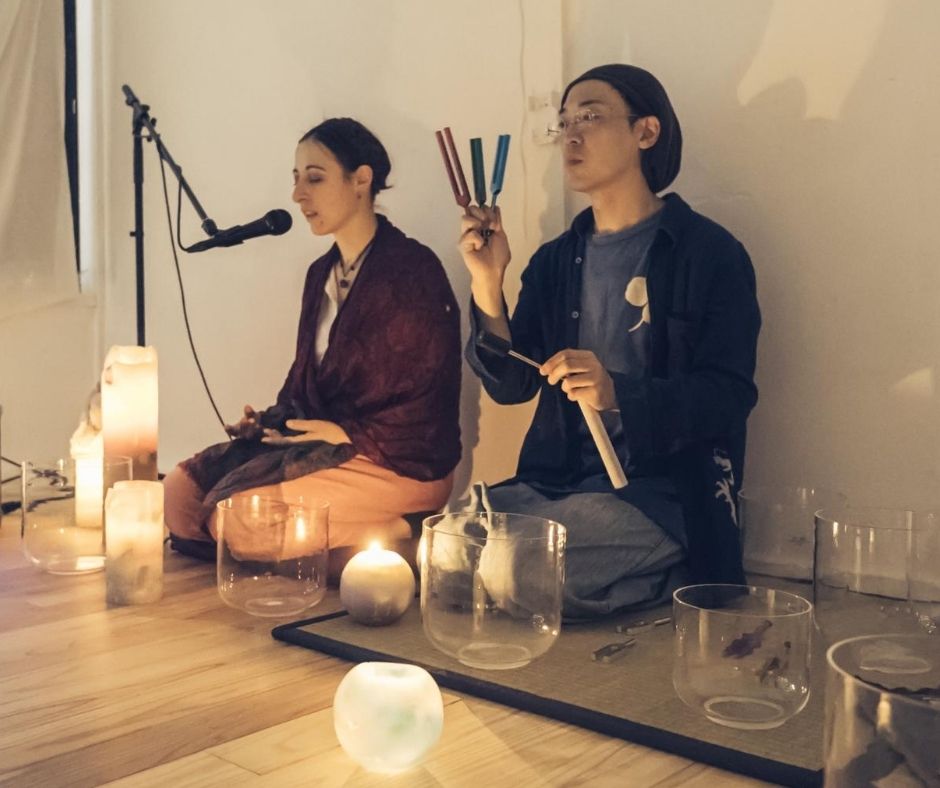 We cannot imagine a spiritual retreat without offering you to experience healing sound waves! Have a rest: relax fully your body and mind. Regenerate your cells, purify, and free yourself from old memories that you no longer need, to live in the here and now.
Night in a japanese house
After a meditative sound journey, fall asleep on a futon, in a tatami room, in the traditional way. We only welcome small groups so that each person feels comfortable, with that little air of childhood camp!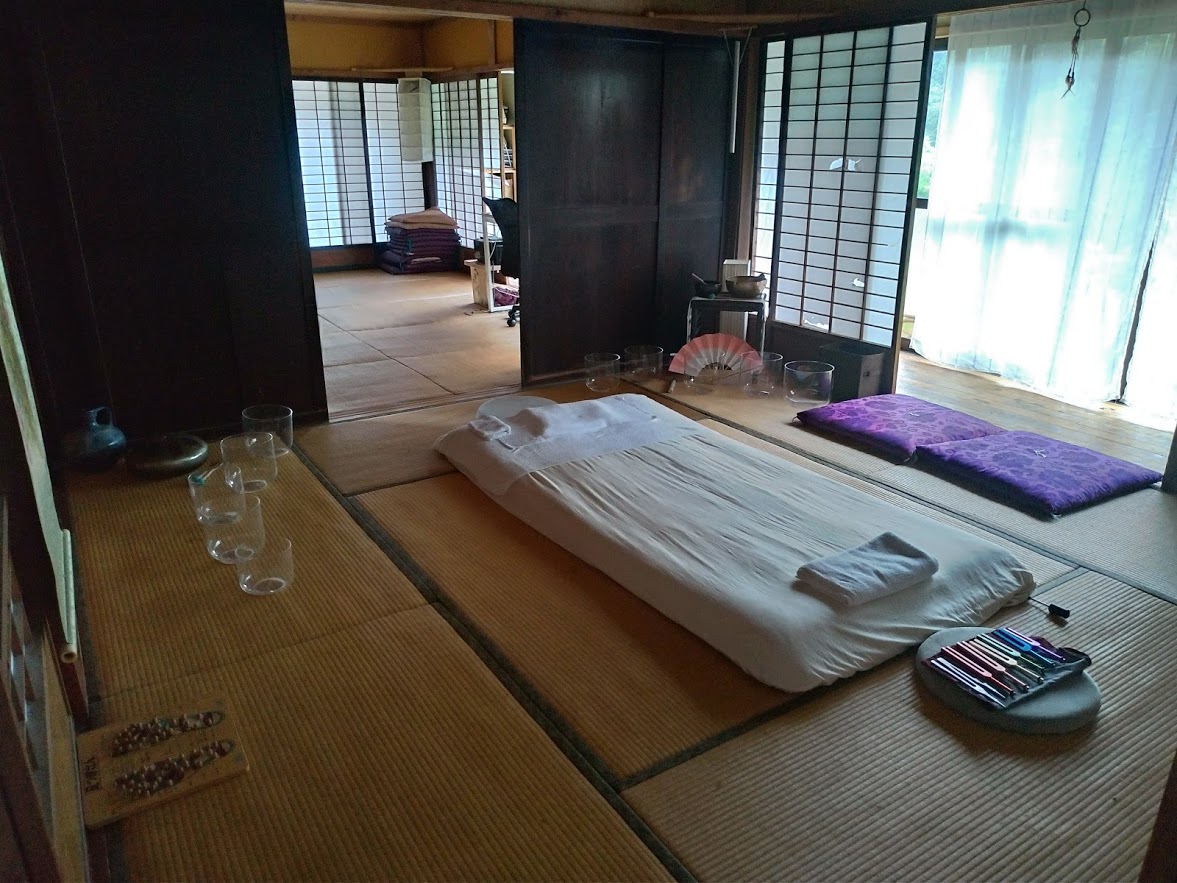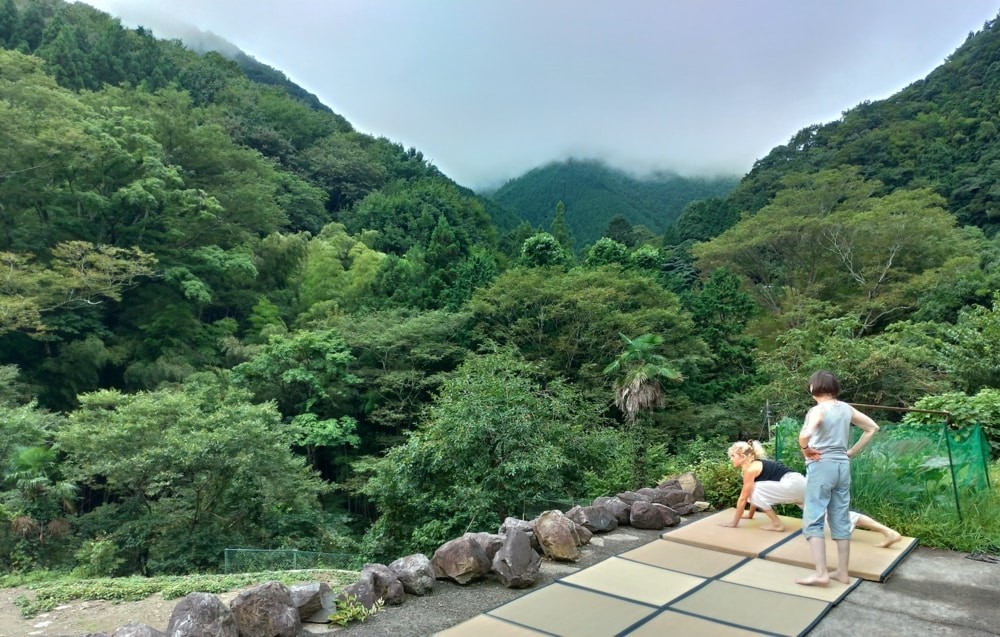 Balance your body and mind and harmonise them with the energy of the season. Strengthen your organs, in health prevention. Discover energy work with Reiki and Kiko.
Reconnect with your body, to the beautiful music and Dj set of Naoshi and the guidance of Leiya. Release physical and emotional tensions in a joyful, gentle and caring way.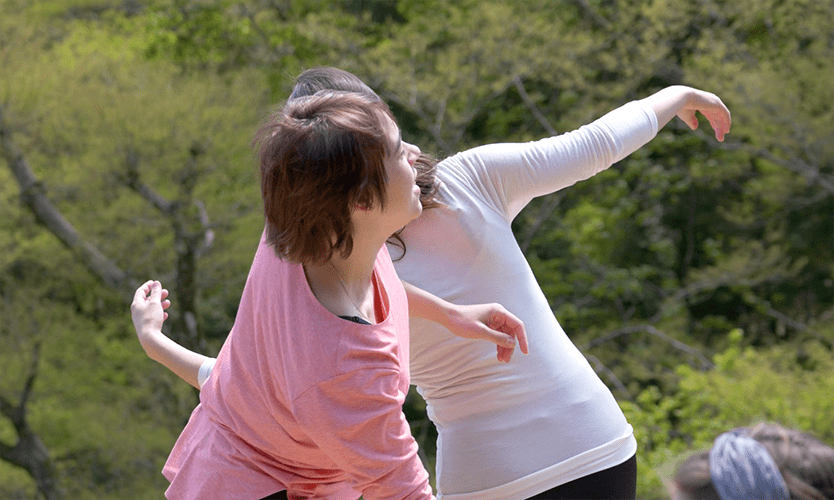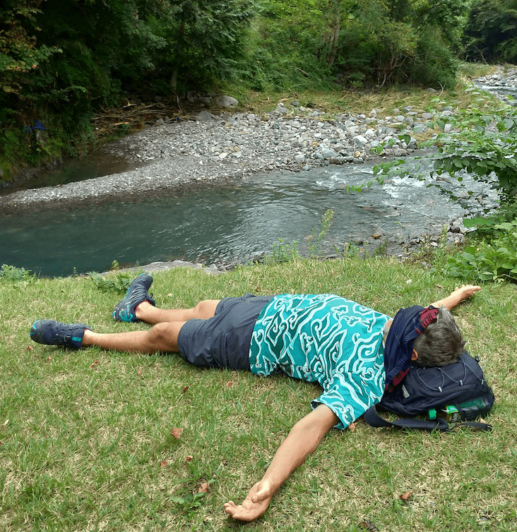 Sensory awakening and forest walk to reconnect with nature! A simple and warm welcome far from the stress of the city, in a caring atmosphere created by Leiya and Naoshi.
Your guides for your wellness spiritual retreat close by Tokyo
Psychophysical therapist, danseuse
a.k.a Leiya
Kinesiologist specialised in cellular memory and postural balance
Psychopratician: mental and behavioural reprogramming
Reiki master and meditation teacher
Shiatsu practitioner and massage therapist
Sonotherapist and dance therapist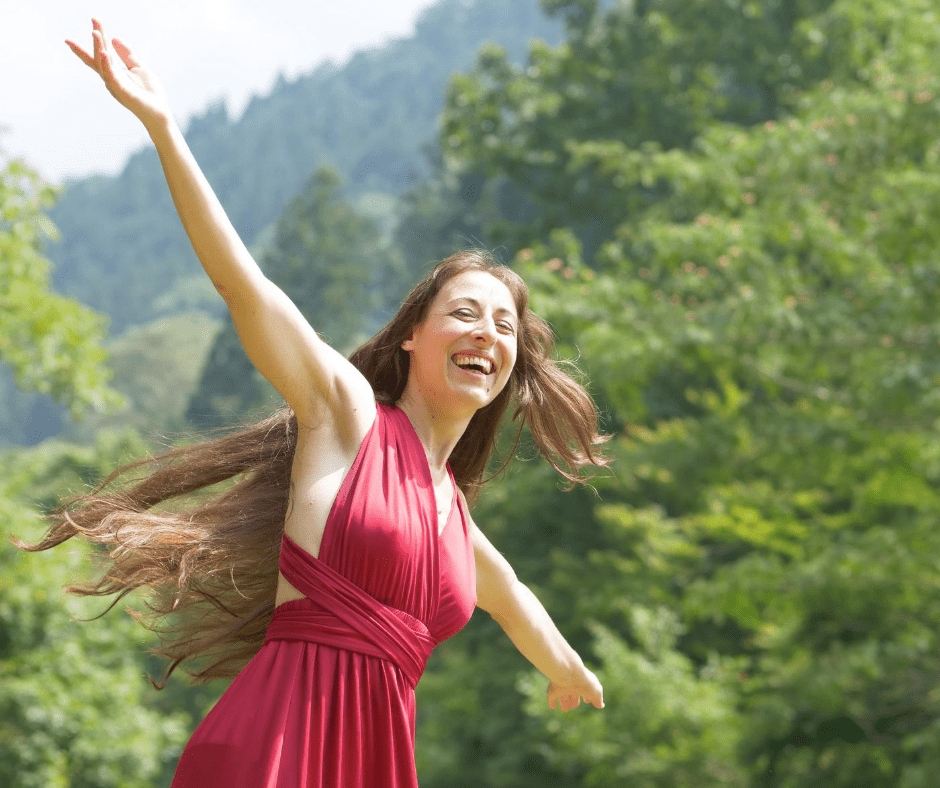 Artist composer – Studio Shupilita.
a.k.a NaosisoaN
Composer and 3D sound scape designer
DJ ambient electronica.
Sonotherapist
WELLNESS SPIRITUAL RETREAT IN NATURE
2 DAYS - WEEK-END WELLNESS
Included: pick-up from Uenohara station if necessary, stay, meals, wellness programme.

Not included: onsen (¥750), herbs/algae (¥2000), individual treatment

Children: reduced rate. We welcome you to a private retreat. 

Sleeping space: 2 large tatami rooms in an old traditional Japanese house (no private room). So we prefer small groups of friends!

From: saturday 1pm to sunday 3pm 
03/20-21 
06/19-20
09/4-5
11/13-14
Special Equinox ceremony 
Summer Solstice celebration
Autumn preparation
Welcoming winter
Health of the leaver 
Health of the heart
Health of Lung
Health of  the kidney
6 people maximum. Saturday 13h to sunday 15h 
Private 1:1 retreat are possible outside of those dates. 2h treatment, 1 meditation, time for yourself. 1 pers: ¥30000
WELLNESS SPIRITUAL RETREAT - SPECIAL SUMMER
3 DAYS - MINDFULNESS & CREATIVITY
¥55000 All included* – 420€
23-25 JULY (japanese holiday)
On the way to a resilient, mindful life
Guided and silent meditation
Japanese Qi gong (all levels)
Dance therapy with a professional dancer and therapist
Therapeutic music concert
Creative writing or intuitive drawing
Free time : mountain hike, forest therapy, river walk, zen walk
Enriched by…
Discussion on

healthy eating

that respects your body and the environment
Deep

relaxation

and walking in the beautiful mountains of Yamanashi

Mindset

to change yourself and your habits
Manage your

emotions

and sensitivity, learn to calm your mind
Use your

intuition

to organise yourself, work and make decisions
-> 30% non-refundable deposit to cover organisational costs.
*Food & program, except onsen fee : +¥750.
Note :
We changed from 4 days to 3 days according to the general request.
4 days wellness spiritual retreat is possible by private request.
Special summer offer : 
3 Days wellness spiritual retreat can be plan any week-end on august, please

contact-us

asap : first come, first serve!
Wellness spiritual retreat Tokyo, Nature escape
2 tatami rooms (8 futons available)
1 living room (1 single sofa bed)
Full board (vegetarian and organic meals, vegan on request, any allergies ? Welcome to join)
Japanese bathtub, sink
Wifi
BODY MIND THERAPY 
Kinesiology 3 in 1 concept
Shiatsu + sonoponcture
Subtle touch + Magnetism
ENERGY THERAPY 
SPECIAL COUPLE
Tantra Yoga – Breathing & kundalini energy
DRY MASSAGE 
CHIROPRACTIC – SEITAI 
Fascia therapy
Deep tissue
Wellness spiritual retreat : a wonderful experience
"Thank you again very much for this Weekend, this moment of sharing in simplicity, this openness to the other, this discovery of the other also. A very rich weekend of teaching, relaxation, returning to nature and letting go. All this did me a lot of good. Today I feel lighter and "cheerful" to continue it. You always have the words to reassure. It is with great pleasure that I will come back for another retreat. You are both so soothing."
Thanks again for your hospitality this weekend! Everything was very good: the programme, the meals, your flexibility, the environment... I loved the nap and the sound meditation! A nice break in our Tokyo life 🙂
Thank you so much for the weekend. It was so wonderful to nurture ourselves in nature, with your guidance, and teaching. We were all in agreement on the way home — the praises we were heaping on you! ♡
You have spoiled us a lot! We really enjoyed the food with its touch of local grass. In any case it was a weekend that was good for everyone and some will do it again. Thanks for everything.
A beautiful moment in the nature with an amazing host. Take the time to know you better and enjoy life, thank you so much for this wonderful memory 🙂 In fact it was such a great experience that I lack of word to describe.
Enjoy your wellness spiritual retreat!