Beauty consultation Tokyo
Natural beauty consultation Tokyo that cares about the earth! Learn with Leiya, a french professional make-up artist expert in cosmetic-aesthetic, and a holistic therapist, healer & dancer.
Your beauty consultation in Tokyo
Are you concerned about your impact on the environment with your daily beauty cosmetics?
Would you like to know natural beauty tips that cares about your skin and respect nature?
You lack of confidence and would like to improve your self estime?
Are you interested in being fully yourself, transform your vibration and reveal your inner beauty?
Do you have difficulty promoting yourself in your profession, or with to step up (artist, entrepreneur) ?
Radiate your natural beauty
Indeed, we are more and more wanting to combine beauty, remaining natural and fully ourself, and respect our values toward environment.
Many of us have enough of any alive being disrespect, of GMO, chemicals in food and cosmetics, over use of plastic…
Thanks you so much for your awareness! Together we can contribute to more awakening.
I learned with high specialist and doctors in skin biology at the Peyrefitte School in France and with biochemistry and laboratory teachers.
But also with herborists friends, during work in organic medicinal herbs cultures. Moreover, by making my own cosmetics and house care products since a long time.
Many woman from the world has been sharing their secret with me from very old time. And it's such a joy to share it with you!
Learn natural self care and cosmetics
It is important to be very conscious about every thing you do and use.
By ourself we can make many mistakes (especially with essential oil) and he use of natural product require some precautions of use.
All cannot be learn at once, you need to test and practice. Do not hesitate to ask a profession when you have any doubts.
After your beauty consultation in Tokyo you will have all the basics you need to start with your natural beauty!
True and aligned, fully yourself
Natural beauty consultation in Tokyo programme
We check your regular habits
Cosmetic and make-up you use
Which habits you can change or improve.
Skin care and skin cleaning
Natural make-up
Self face massage and acupressure for a young healthy skin
Food and herbs than cares about your "inside"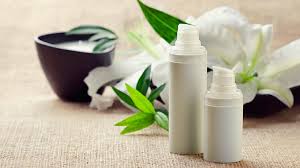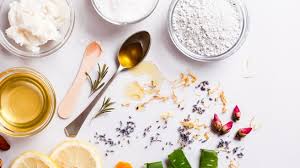 At the end, your will know...
Your skin type
How to care about your skin
Natural make-up style with the minimum of product on your skin and most natural
Your colors (you can apply for cloth)
what to do and what not to do
Beauty tips from women over the world
Essential oil, natural first material you can use, and how to make some super basic and simple cosmetics
Ask your specific questions 
The basic cosmetics you can bring with you when you travel
The ethic of beauty consultation Tokyo
Making sure you know a lot, and can be very conscious and aware about all you use for your beauty and self care in your daily life… for a positive impact on the planet.  
As a beauty consultant and therapist, I help you to align your outer beauty with your inner beauty : everything start from the inside.
Your diet, your self image, your confidence… I can definitely guide you with that, and together, we can move toward more self love and self care, in respect of nature… and your nature! All is connected.
You're alread a sublime being, and you can value your image by respecting who your deeply and really are.
This is part of my teaching for who needs some self image boots, with love, kindness and compassion. I'm the sister who wants the best for you: beauty is above all taking good care about yourself to attract the best around you.
Indeed, did you notice that when you shine, when you feel you surf on the high vibes, you attract mens, womens, childrens… and people wants to be around you?
An every day work indeed… but together all become easier. One step at a time, from where you are, you go where you want to be !
The big plus to do it with me...
Skin is the biggest organ of the body, and is the largest one to create this separation between the outside world and the inside world.
Being a healer and a therapist, this session can take various direction according to your energy of the day, where you are in you self image, your current needs related to natural beauty and skin health, and your level of awareness related to spirituality and ecology matter.
Skin care and beauty is not all about a physical aspect, but very connection with your inner world. If your organs are not in good health, if you are in your woman's moon time, you are going through a difficult time in your life or in your love relationship…
All those things you experiment in your life are reflecting on the outside, through your skin.
In order to help you, I really listen to you not only as a professional of natural health, but as a sister, as a friend who really hope to share some self love and self care with you. If you never got a healing session with me, you will get one by booking this session ! 
I will magnetize your cotons, face sponges, and anything you use for your skin!
If you are initiated in Reiki, I will also share how to include this for your skin care 😉 
* I can come at your home to see on the spot who you take care of yourself in your daily life.
GIFT: Herbal tea for skin beauty and health!