Online Reiki 1 course
October 12
@
17:30
–
October 14
@
17:30
JST
Learn the traditional Japanese Reiki Usui Level 1 course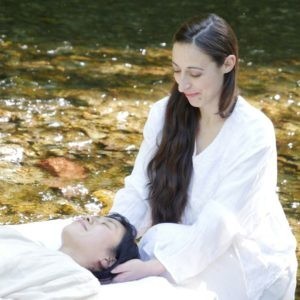 With 30 years of experience, Master living in Japan _/|\_
Reiki Usui is a Japanese hands-on healing method, a spiritual development path, and a life philosophy based on 5 principles. The purpose of the first level is the help yourself take care of your physical body and awaken your "self-healing" potential. It will awaken your 3rd eye, and the "chakra" in your hands to allow you to explore your natural extra sensorial ability, accessible to every human being.
Reiki is very practical, grounded, easy to access to everyone, and non-attached to religious practice, dogma, or ceremony.
It's a path to help you to improve your body and mind, increase wellness, and reduce pains. It also helps you to become a better person by learning and understanding more about how the human mind and the universe is working while increasing your self-love, compassion, and humility.
The main axis of Reiki level 1 course
Energy therapy treatment Usui Reiki Ryouho
Japanese Meditation (with mantra, kotadama, Meiji poetry)
5 principles to respect alive beings
Personal development exercises (emotion management, needs fulfillment, ego, attachment)
Spiritual development practice: develop your senses and extra-senses
Program
I always teach in small groups, for everyone to be more comfortable. The location is in Uenohara, but if you wish to open your home in Tokyo to a few people, I'm ok to move (ps: your home will for sure have great vibes for weeks after I will do a bit of geobiology work on it 😉 )
Reiki history, and Usui sensei's life
Understand the energy: 7 energy of life, the 3 tandem, notion of chi, read the hands/body sensations and "byozen"
Japanese meditation practice
Tradition Reiki practices to develop your sensations
Perform a short, long, and self-treatment
Deal with ego and mind
4 attunements
Benefits of Reiki healing
★ Complete relaxation ★ Release of stress and anxiety ★ Positive emotional states ★ Eliminate emotional, physical, and mental stress ★ A release of old blocked emotions ★ Pain relief ★ Open your intuitive centers ★ A strengthened immune system ★ Enhance learning ★ Help overcome past trauma
---
Note: if you are pregnant while learning Reiki, it's like your baby will also be initiated to Reiki. How great is that?! If you have children and cannot find a babysitter, bring them we will manage (we can even give them a treatment, as a practical application).
Location
Online
Date:
Wednesday 5:30 PM ~ 08:00 PM
+ Friday 3 PM ~ 5:30
Futur Reiki teachers, preparing their Reiki level 4:
Join this class as a refresher for ¥10000, and be my teacher's assistant.
---
¥30000
Reiki Level 1 Online
Emmanuelle Matsumura
08022613195
contact@bodymind-therapy.com