Wellness retreat in nature following seasons! A relaxing moment to heal and treat yourself, 1h30 from Tokyo.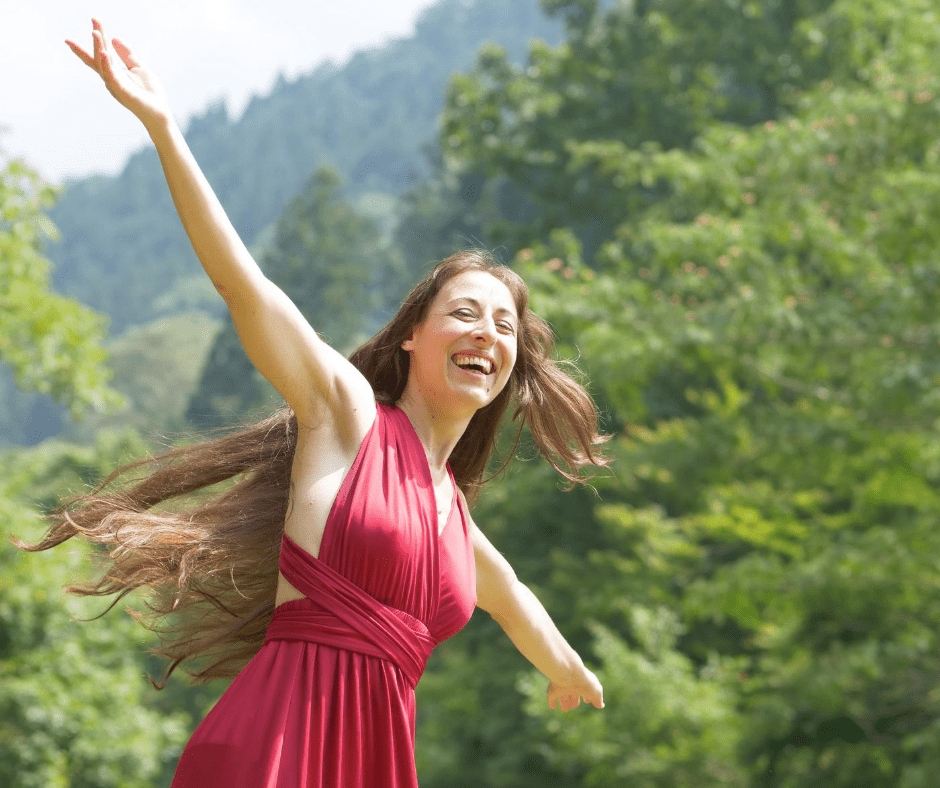 Start with a physical & emotional health check-up with Emmanuelle Matsumura, your natural health specialist and professional dancer.
Then, take care of yourself with therapy, outdoors, and healthy food. Full consciousness: awakening & reconnection with yourself in nature.
We will also talk about healthy food, physiological and mental functioning, personal development. As well as how to take care of your organs in a simple, efficient and ecological way.
You will also have the pleasure to discover the power of sound waves therapy to balance the cells of your body, explained by Naoshi, soundscape designer and composer of therapeutic music who has synaesthesia capabilities.
Choose your number of days
2 tatami room, on futons (¥6000/person)
Full pension (¥3000 ) or Half pension (¥2000)
-> Organic vegetarian or vegan food.
Option: healthy drinks special elimination and intestinal flora regulation (¥2000)
Extra: Onsen (¥750)
Choose your therapy treatments
2h Kinesiology (body – mind – emotion)
2h Reiki + Soundwave + Massage
2h Reiki + Soundwaves + Kinesiology
-> Check the specific pages for details.
1h Kinesiology (physical – chiropractic)
1h Reiki (energy flow balancing)
1h Deep relaxation (sound wave therapy)
1h Massage (shiatsu / thaï / lymphatique or blood drainage) 
Choose your outdoors program
Hikking (nature connection, observation)
Do-in & Qi gong (organs balancing)
Brain gym (memory & focus)
Meditation (inner peace & clarity)
Dance therapy (body reconnection)
A time for yourself in nature
In the serene scenery of Yamanashi's mountains, nurture yourself during our wellness retreat. In the heart of Japanese traditions and natural agriculture, align body and mind with the season.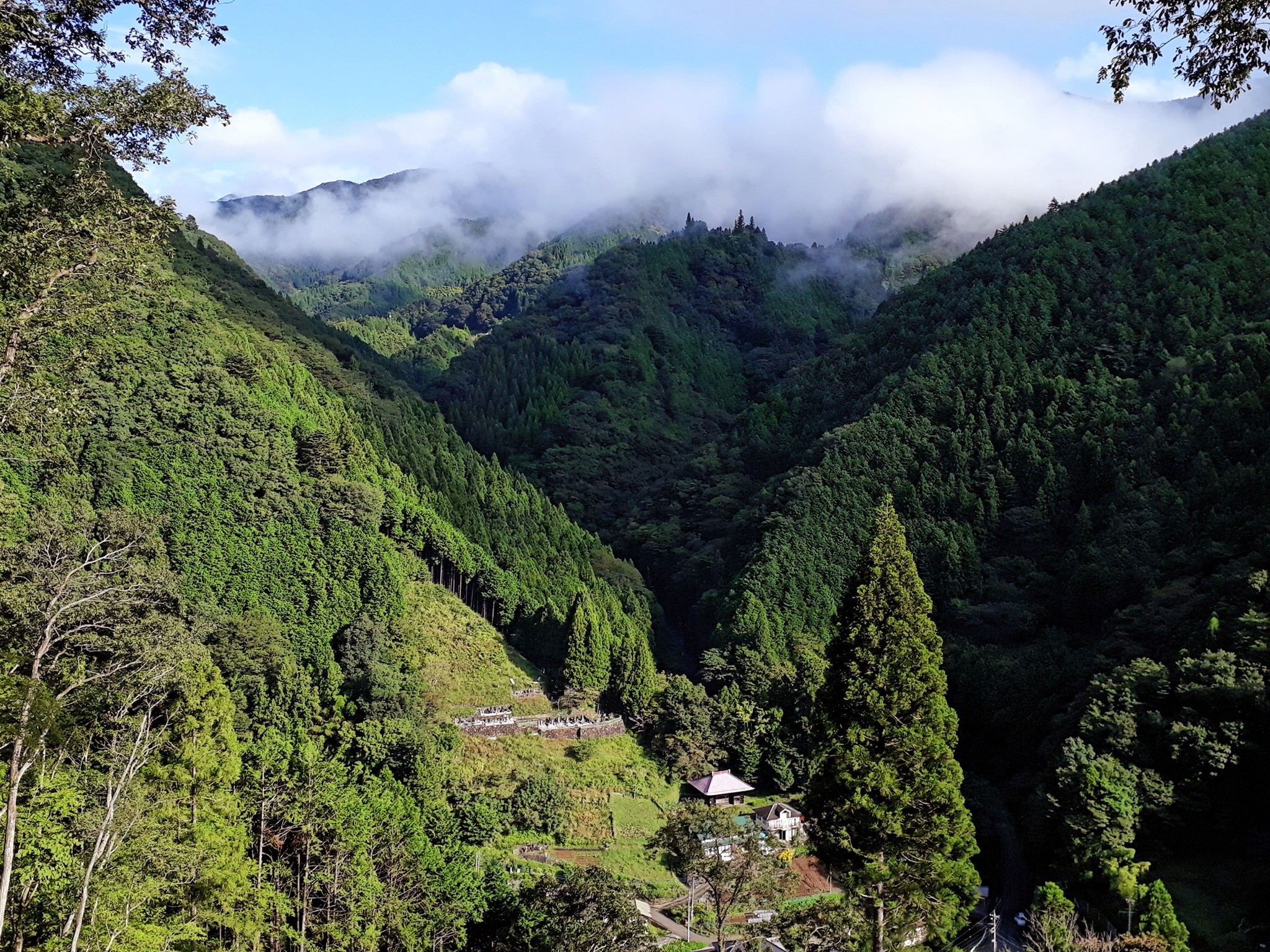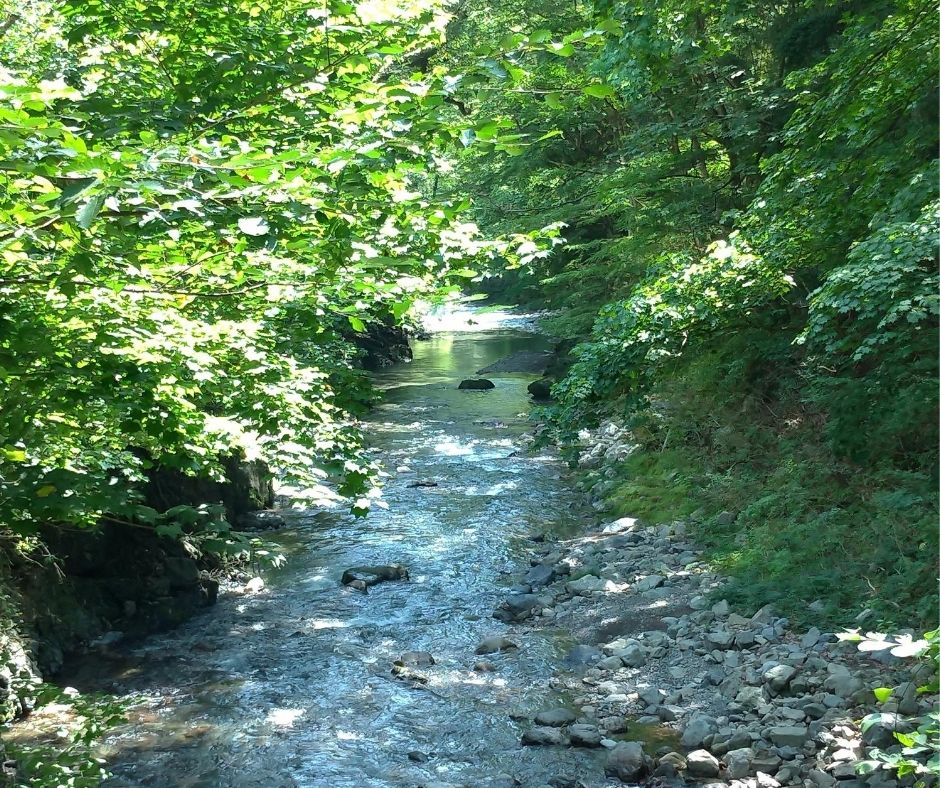 Awaken your (self-)healing potential and your senses for more wellness and inner peace! Leiya will teach you how to feel Reiki energy and some self care and acupressure. A deep reconnection with yourself, in nature.
Enjoy the wonderful Kosuge local onsen close by Otomi Therapy saihara center. You will find a bubble bath inside, sauna, and great rotenburo with forest and mountain view. Can't be more perfect for a wellness retreat!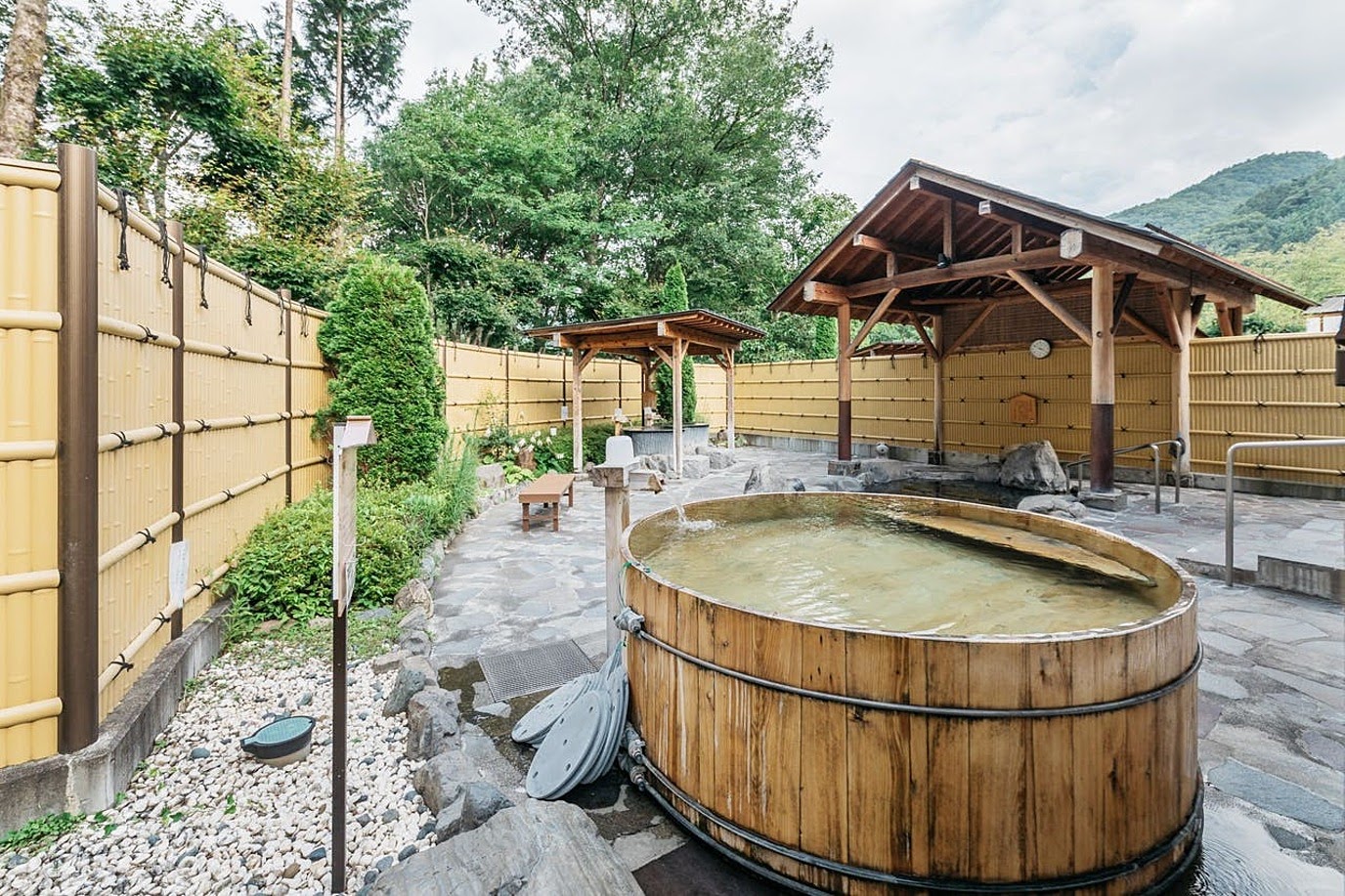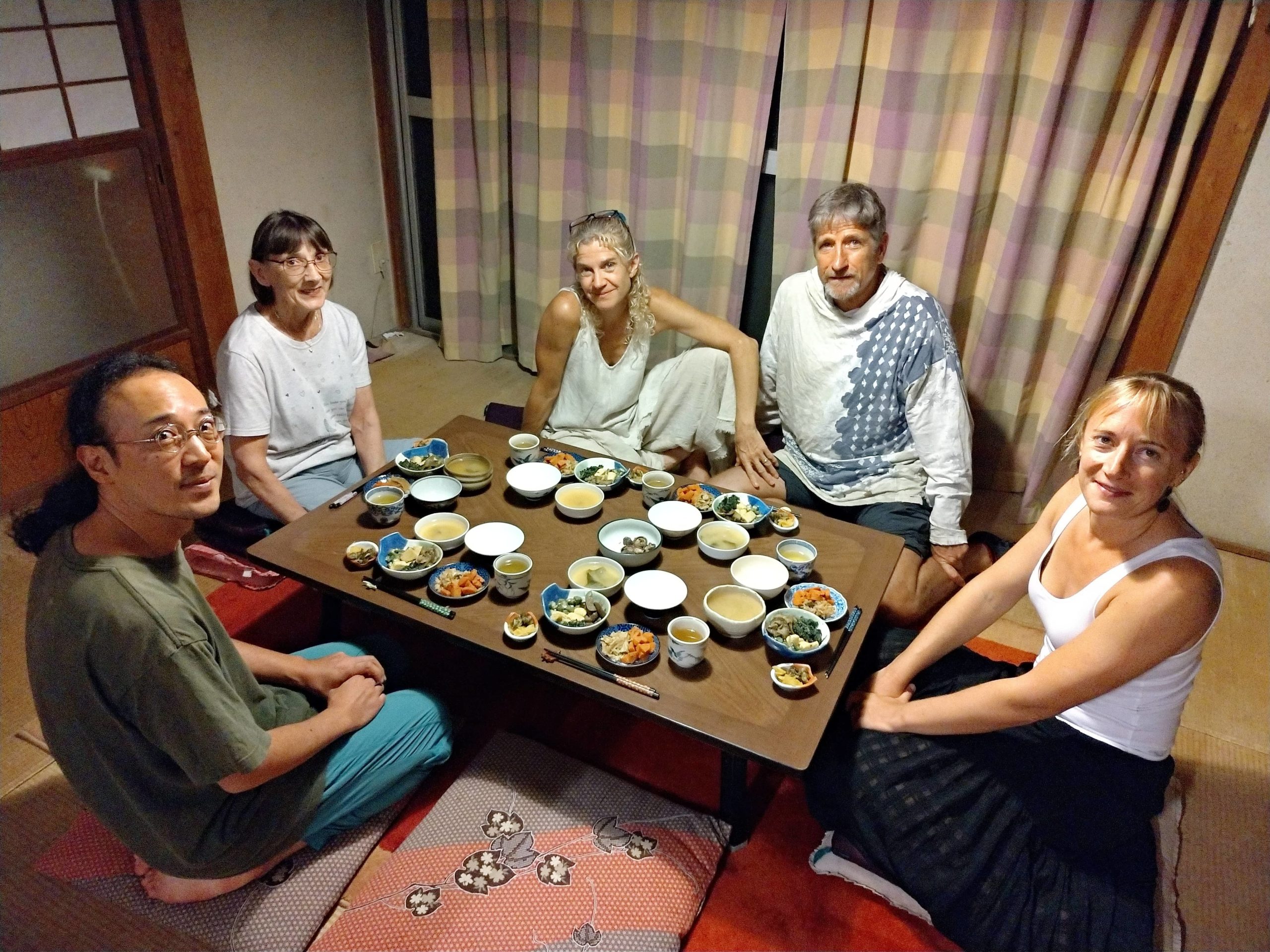 Vegetarian & Organic cooking
Organic dishes with local and Japanese food, lovingly prepared by Leiya! Try our delicious homemade fermented drinks, excellent to boost your immunity and start a detox. And for those nostalgic for France, we make our own homemade bread!
We cannot imagine a wellness retreat without offering you to experience healing sound waves. Have a rest: relax your body and mind. Moreover, regenerate your cells, purify, and free yourself from old memories that you no longer need to live in the here and now.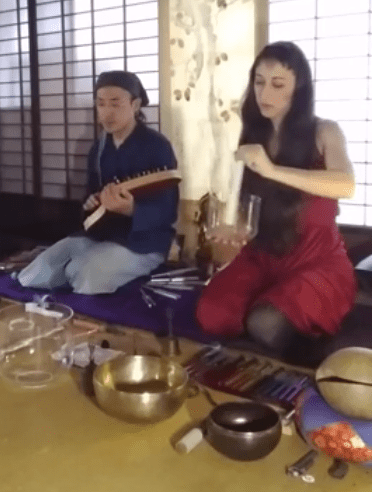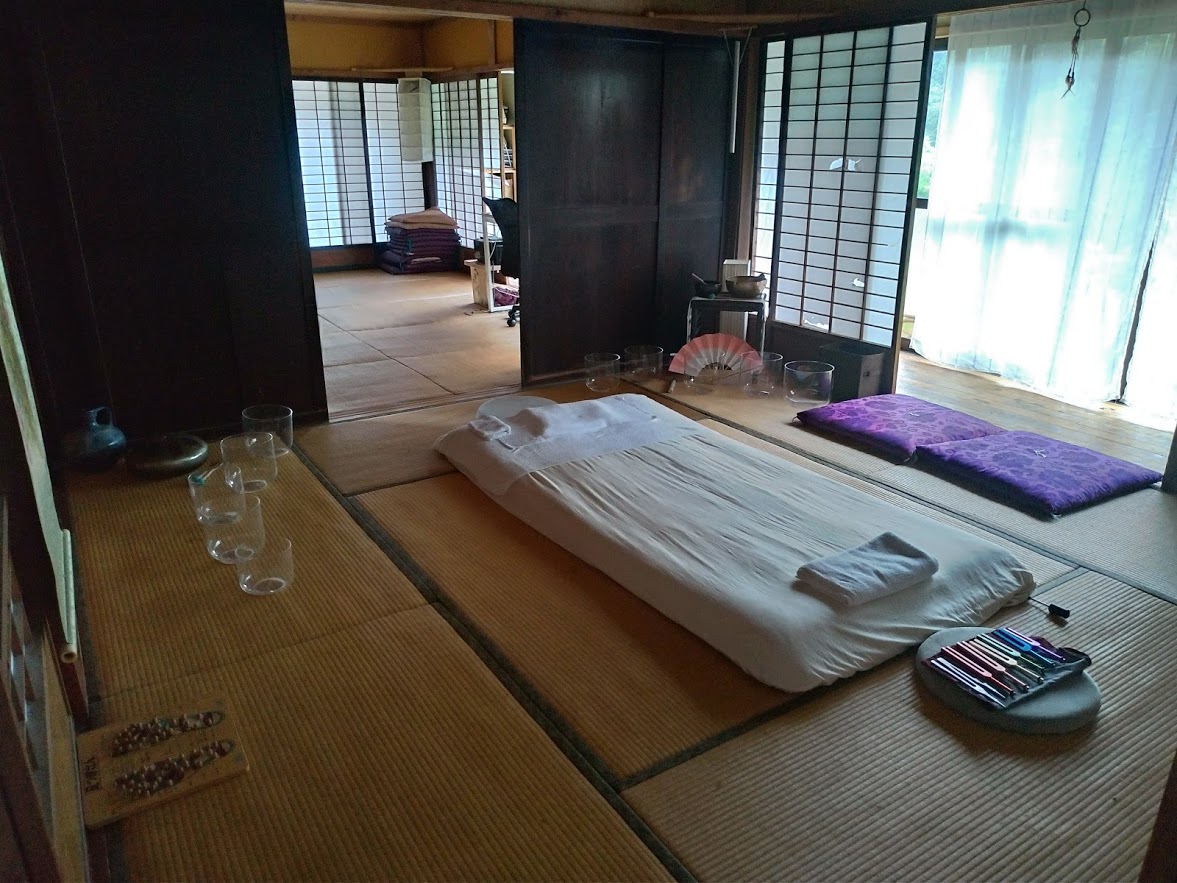 Night in a japanese house
And to end the day 1 of the wellness retreat, spend the night in a tatami room, the Japanese traditional way. We welcome only small groupe to make sure every body feels confortable! Massage of self-massage time is include in the program.
Balance your body and mind and harmonize them with energy of the season. Strengthen your organs for health prevention! Discover the energy work with Reiki healing and Qi Qong.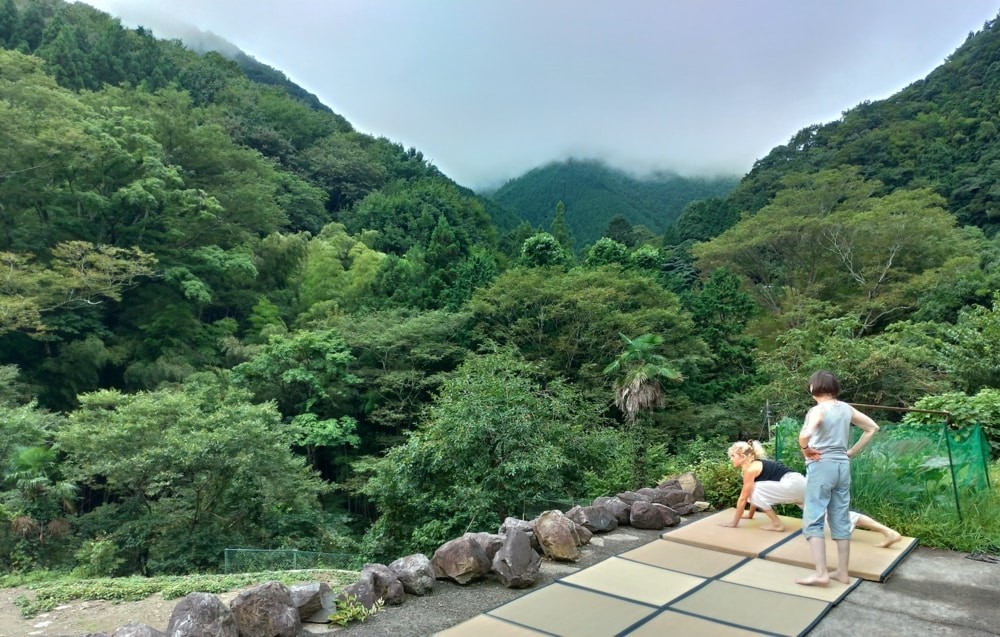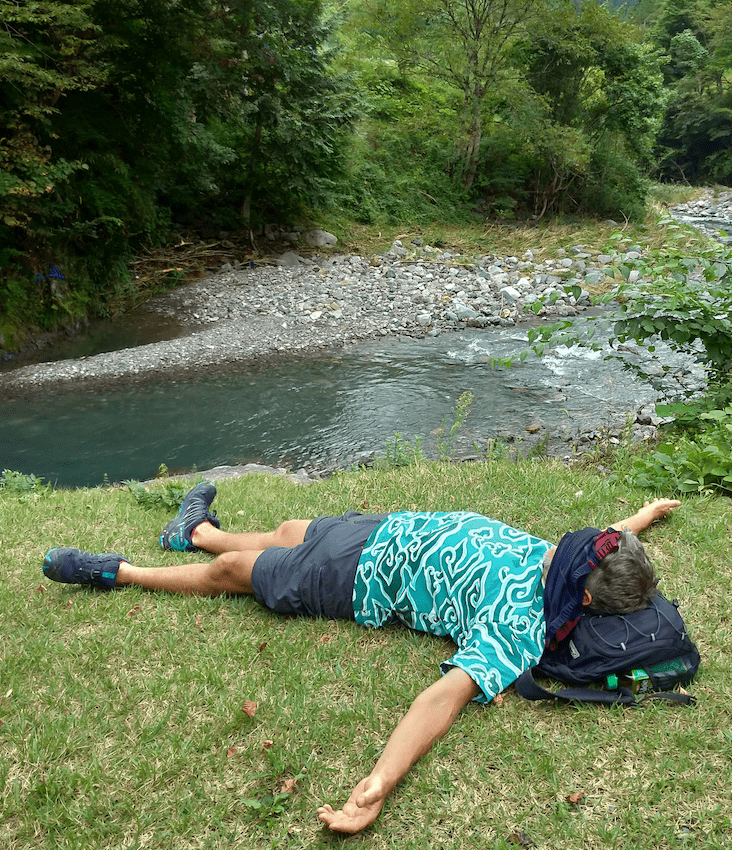 With some body work and walk around, feel the beautiful nature vibrations : the river, the mountains, the animals… Far from the stress of the city, enjoy your wellness retreat on a very kind and simple atmosphere, created with love by Leiya and Naoshi.
Wellness retreat Tokyo Dates
(Private retreat on request)
Until spring: we will organize ONLY private retreat ON REQUEST, with a program adjusted to the weather.
Contact-us for details!
03/20-21 
06/19-20
07/22-25
09/4-5
11/13-14
Special Equinox ceremony 
Summer Solstice celebration
Wellness & Creativity
Autumn preparation
Welcoming winter
Health of the leaver 
Health of the heart
Health of the stomach
Health of Lung
Health of  the kidney
Your wellness retreat Tokyo in nature
Including: pick-up at Uenohara stn, stay, meals, wellness program
Excluded: Onsen fee (¥750)
Kids (1 to 5 years old): for details, contact-us.
– 4 DAYS SPECIAL WELLNESS & CREATIVITY –
30% deposit, non refundable, is required on booking to cover all expenses.
Personal and spiritual development + Deep relaxation.
Teaching for a full consciousness life: with meditation, dance, music
Respectful and safe body work (all level) with a professional dancer (technics inspired by BMC, feldenkreis, yoga, eutonie, floor barre)
Healing, massages and self acupressure
Talk about healthy food respecting your body and environment
Organic vegetarian food & herbal medicinal tea
Deep relaxation and walk in the beautiful Yamanashi's mountains
Mindset for changing yourself
Deal with your emotion and sensitivity, learn to calm down your mind
Use intuition to organize, work, and make decisions.
"Thank you again very much for this Weekend, this moment of sharing in simplicity, this openness to the other, this discovery of the other also. A very rich weekend of teaching, relaxation, returning to nature and letting go. All this did me a lot of good. Today I feel lighter and "cheerful" to continue it. You always have the words to reassure. It is with great pleasure that I will come back for another retreat. You are both so soothing."
Thanks again for your hospitality this weekend! Everything was very good: the programme, the meals, your flexibility, the environment... I loved the nap and the sound meditation! A nice break in our Tokyo life 🙂
Thank you so much for the weekend. It was so wonderful to nurture ourselves in nature, with your guidance, and teaching. We were all in agreement on the way home — the praises we were heaping on you! ♡
You have spoiled us a lot! We really enjoyed the food with its touch of local grass. In any case it was a weekend that was good for everyone and some will do it again. Thanks for everything.
A beautiful moment in the nature with an amazing host. Take the time to know you better and enjoy life, thank you so much for this wonderful memory 🙂 In fact it was such a great experience that I lack of word to describe.
Enjoy our next wellness retreat!