Wellness retreat & Nature
In the serene scenery of Yamanashi's mountains, nurture yourself during our wellness retreat. In the heart of Japanese traditions and natural agriculture, align body and mind with the season.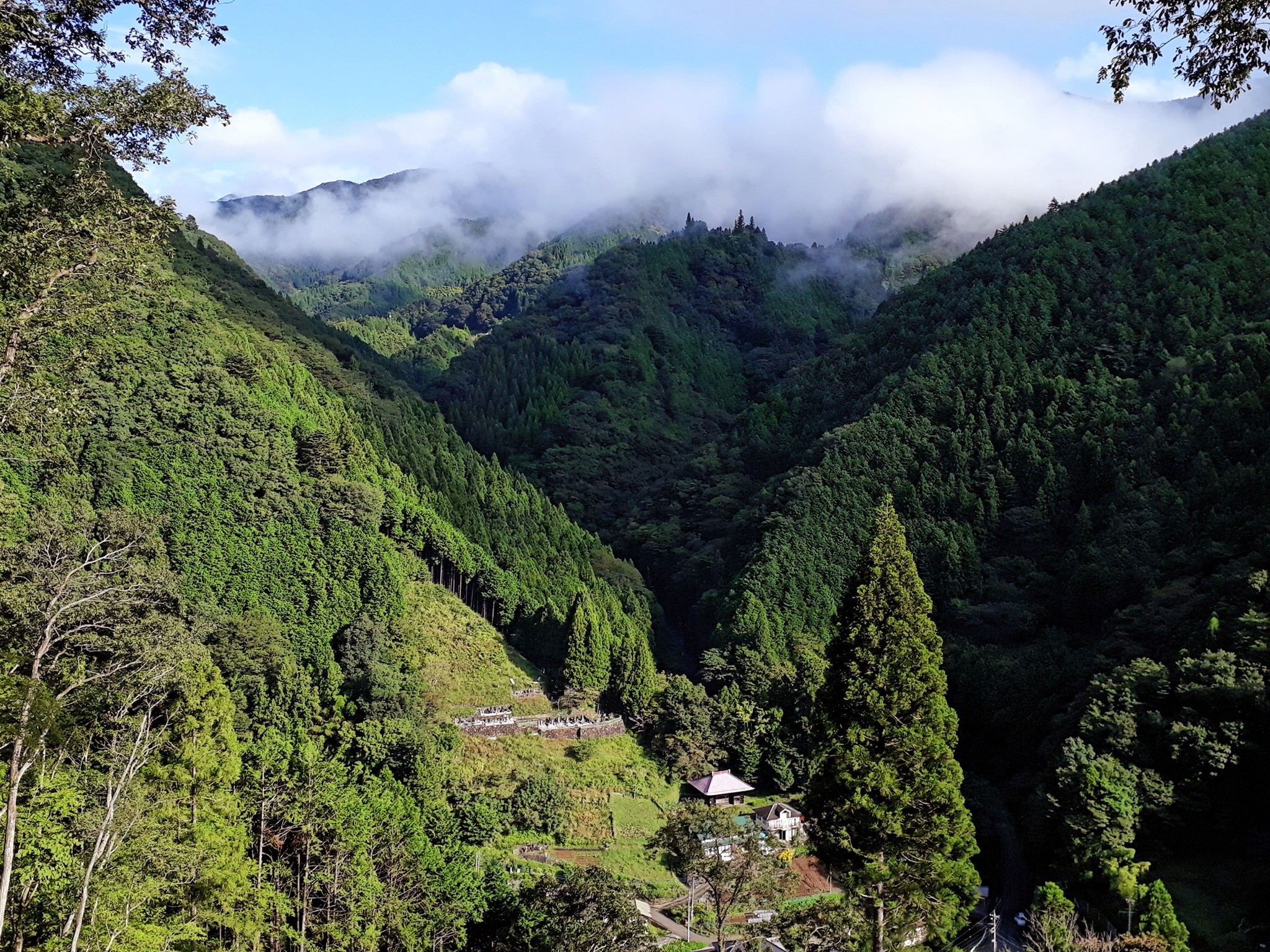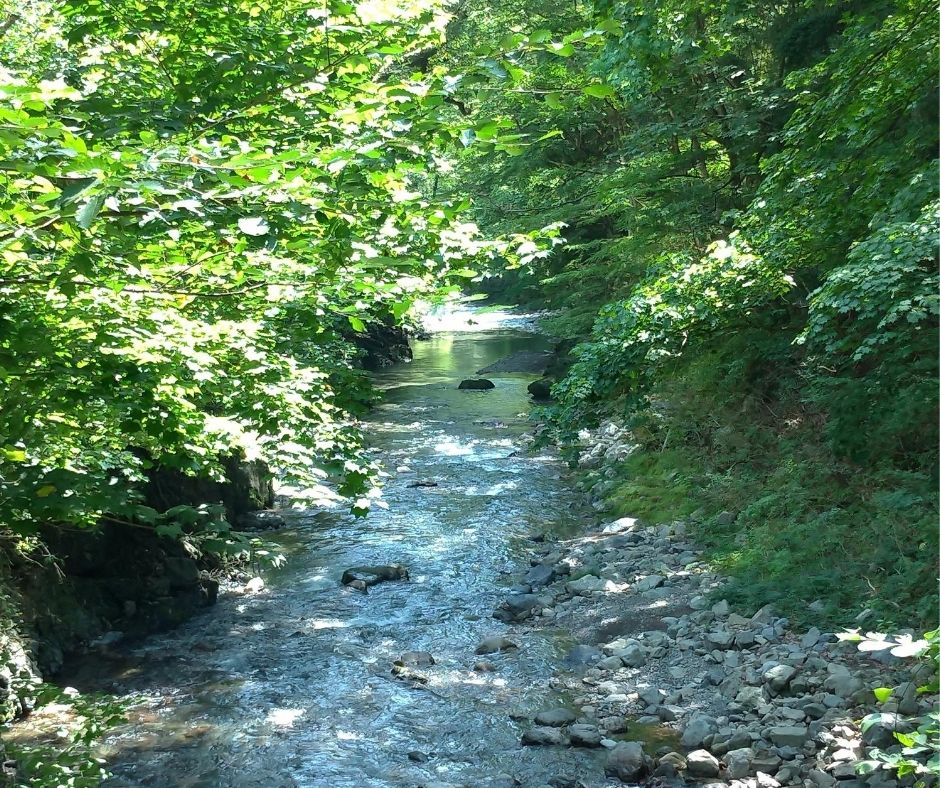 Awaken your (self-)healing potential and your senses for more wellness and inner peace! Leiya will teach you how to feel Reiki energy and some self care and acupressure. A deep reconnection with yourself, in nature.
Enjoy the wonderful Kosuge local onsen close by Otomi Therapy saihara center. A bubble bath inside, sauna, and great rotenburo.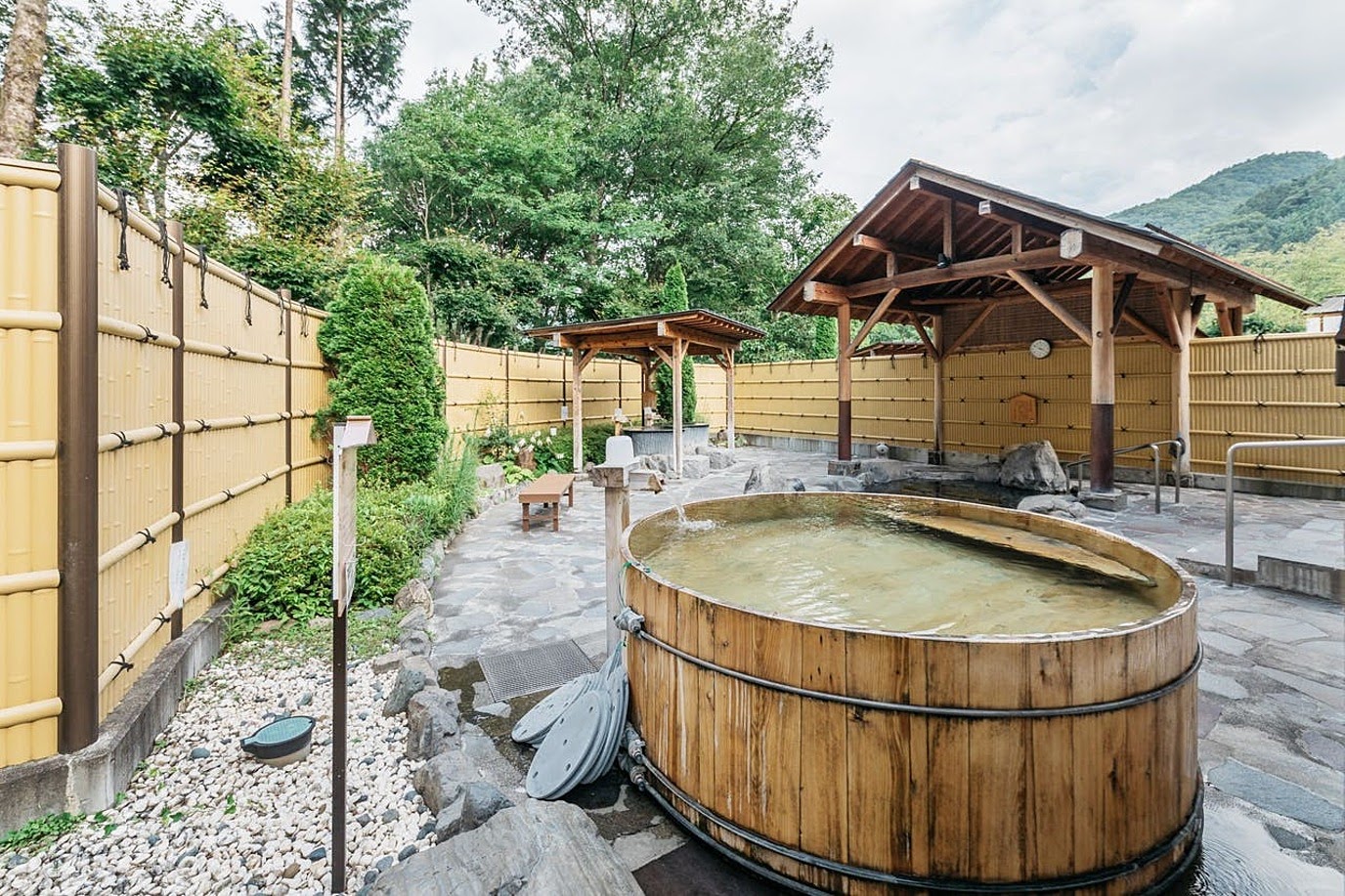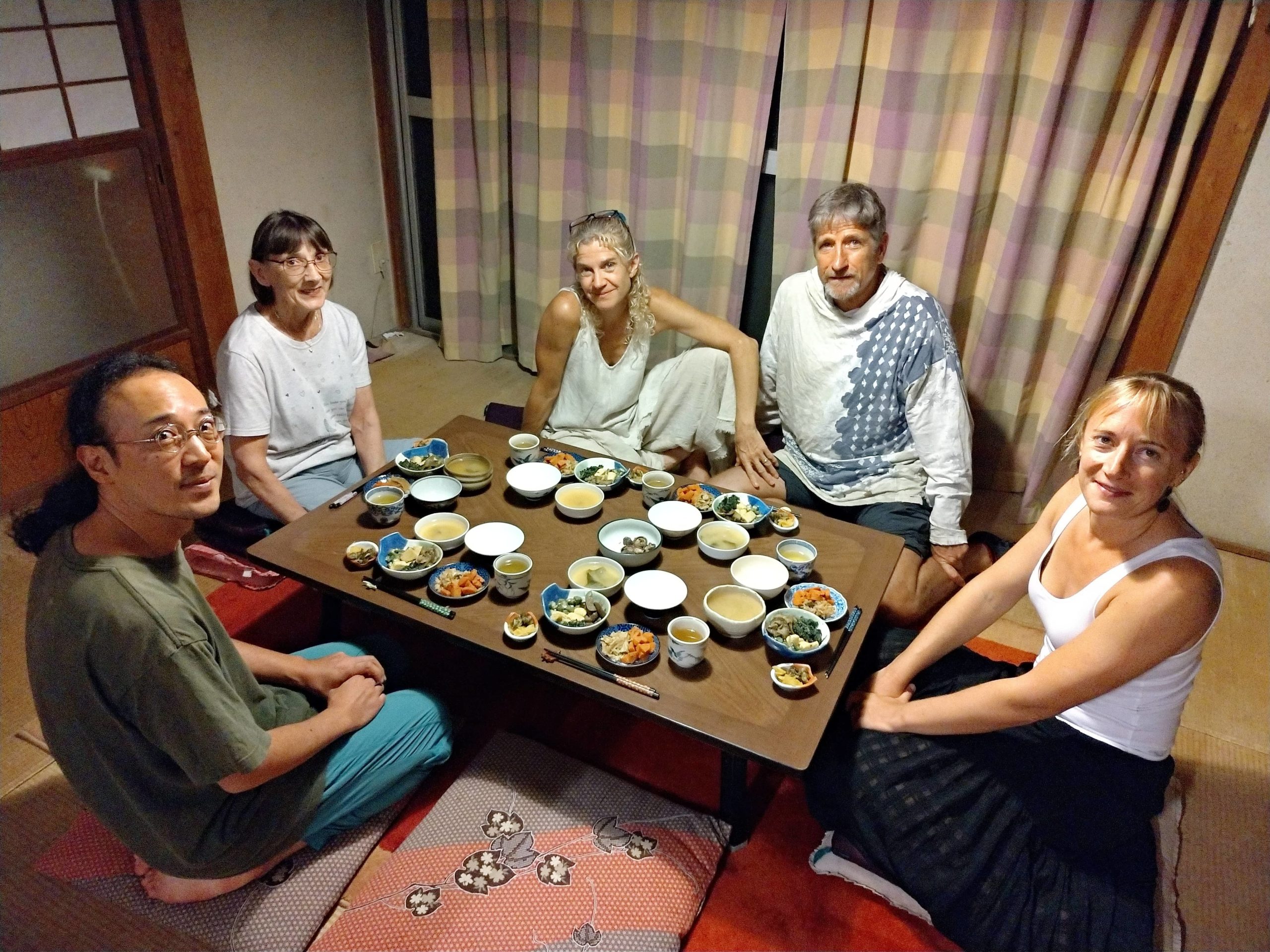 Vegetarian & Organic cooking
Organic dishes with local and Japanese food, lovingly prepared by Leiya! Try our delicious homemade fermented drinks, excellent to boost your immunity and start a detox. And for those nostalgic for France, we make our own homemade bread!
Have a rest with healing sound waves for your body and mind. Regenerate your cells, purify, and free yourself from old memories that you no longer need to live in the here and now.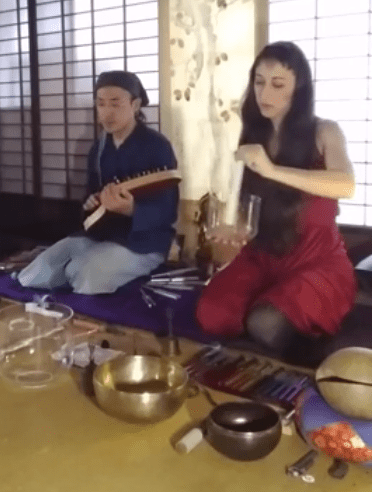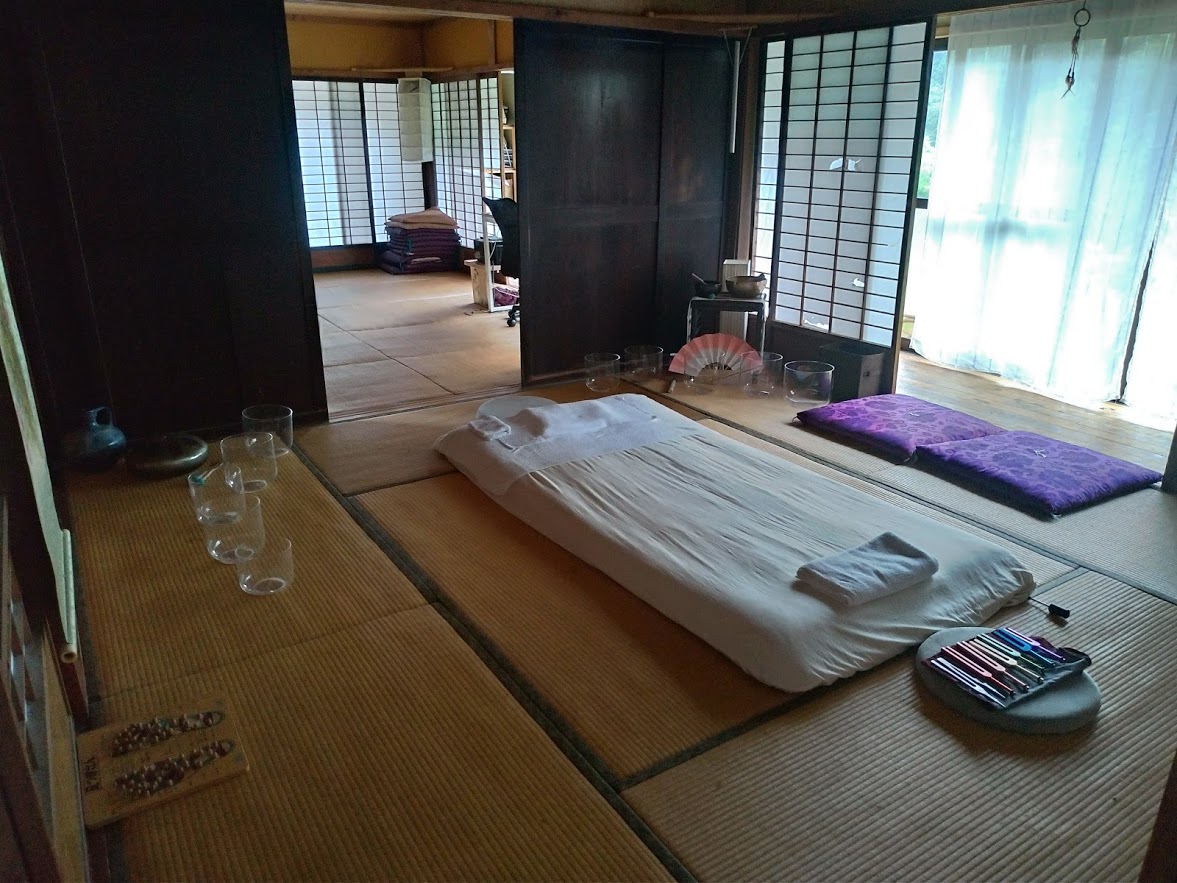 Night in a japanese house
After a sound healing meditation, sleep on futon, in a tatami room, the traditional way. We welcome only small groupe to make sure every body feels confortable! Massage of self-massage time is include in the program.
Balance your body and mind and harmonize them with energy of the season. Strengthen your organs for health prevention! Discover the energy work with Reiki healing and Qi Qong.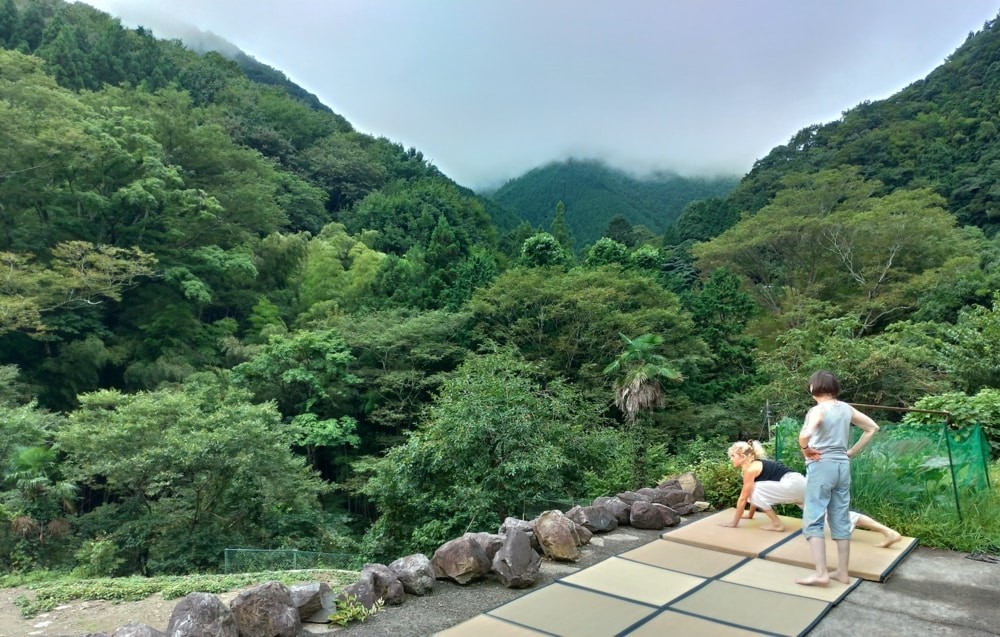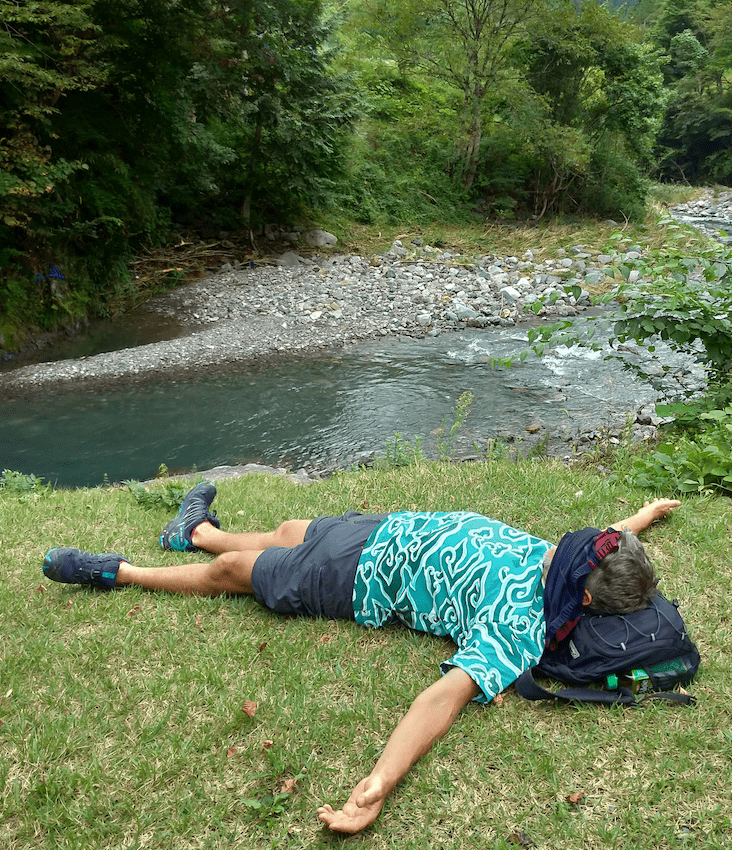 With some body work and walk around, feel the beautiful nature vibrations : the river, the mountains, the animals… Far from the stress of the city, on a very kind and simple atmosphere created by Leiya and Naoshi.
¥18000 – Including pick-up at Uenohara Stn, 4 meals, wellness programme (Onsen fee excluded)
*Family programme: special price for baby & kids. Contact-us.
"Thank you again very much for this Weekend, this moment of sharing in simplicity, this openness to the other, this discovery of the other also. A very rich weekend of teaching, relaxation, returning to nature and letting go. All this did me a lot of good. Today I feel lighter and "cheerful" to continue it. You always have the words to reassure. It is with great pleasure that I will come back for another retreat. You are both so soothing."
Thanks again for your hospitality this weekend! Everything was very good: the programme, the meals, your flexibility, the environment... I loved the nap and the sound meditation! A nice break in our Tokyo life 🙂
Thank you so much for the weekend. It was so wonderful to nurture ourselves in nature, with your guidance, and teaching. We were all in agreement on the way home — the praises we were heaping on you! ♡
You have spoiled us a lot! We really enjoyed the food with its touch of local grass. In any case it was a weekend that was good for everyone and some will do it again. Thanks for everything.
Enjoy our next wellness retreat!
14-15/11 (special mother&kids)