Natural skin care
You are looking for natural skin care? You are at the right place! In this article you will find all my secrets for natural beauty. Also, you will learn how to take care of your skin respecting your value toward ecology. Discover my tips for natural skin care products and cosmetics, plus my home made cosmetics.
Firstly, I can tell you that here is all you want ot know about your natural beauty and skin health! Thousands of moisturizers, chemical compositions with complex names, but still want to take care of your skin ethically and conscientiously, preferably avoiding raw materials that have been in the presence of pesticides, plastic or crude oil residues…. What to do about it ?
-> Note that If you want to know your type of skin, I highly recommend you to read my article concerning the skin health and structure.
Secondly, I am going to share my secrets for natural beauty, and all what you need to know in the cosmetics marketing jungles! I am fortunate to be one of the few people who can decrypt the ingredient lists having a degree in aesthetics, cosmetology and perfumery.
Despite this, my experience travelling during my research on natural medicines around the world quickly led me to reduce my care products to a strict minimum. Once a little more settled I was able to go back to my own home made products and skin care naturally… organic !
---
Natural skin care for natural beauty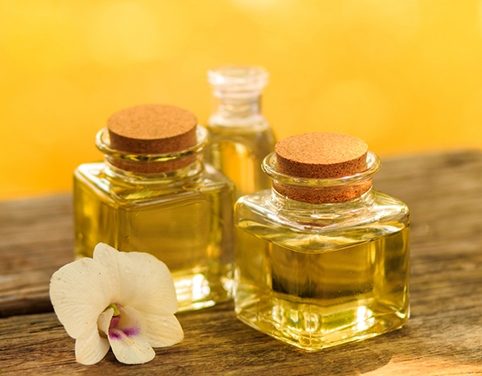 A skin needs to be cleansed, lotioned, nourished with a suitable moisturizer. A scrub and a mask once a week, adapted according to the type of your skin.
Clean
Even if you do not wear make-up, a careful and gentle daily cleansing, preferably in the evening, is strongly recommended. I insist on soft and always with movements as I go up to limit the appearance of wrinkles.
-> Stop the slaughter !
Avoid all cleansing gels and soaps on the face. Their ph is more often basic (like Marseille soap at around 10) while the skin is acid at around 5.5. Your skin gets tired with the daily use of this type of stripper! Remember that your skin is a precious organ that is between your inner space and the outside world: an incredible area of permanent information exchange connecting you to the world.
Knowing that your cells regenerate in 24 to 48 hours, your skin will quickly get tired from the frequent aggression you inflict on it. And especially if you have acne or skin problems! It is precisely by giving her fat that she will be able to regulate herself. Simply exfoliate it with a glove, and squeeze the blackheads only after a loaf of bread or a sauna when the "pores" are well opened.
All skin

Coconut oil : all skin. Moisturizes, nourishes, tones
Jojoba oil : regulates sebum, revitalizes, anti-wrinkle, provides elasticity and softens, reduces water loss. for dry, alipidic and dehydrated skin, oily skin and acne problems.
Skin with imperfections

Nigella : purifying, soothing, repairing.
Grape seed oil : regulating, scrubbing, penetrating.
Mixed and oily skin

Hazelnut oil : to purify the skin and eliminate blackheads. (Also protects sensitive rosaceous skin).
Jojoba oil : balancing and regenerating. Regulates sebum, revitalizes, reduces water loss.
Dry skin

Avocado oil : anti-wrinkle, nourishing, cellular regeneration and repairing, stretch marks, dull and dry hair.
Sweet almond oil : nourishes, soothes, softens. Irritated areas, tight skin, stretch marks.
Very dry skin

Macadamia oil : for very dry skin. Crevices, chapped skin, scars, stretch marks. Promotes lymphatic circulation and blood microcirculation, softened, softened, soothed, nourished.
Sensitive skin

Calendula oil :for children and sensitive skin. Protects against skin lesions, softens, antioxidant and anti-inflammatory.
Nigella oil (black cumin) : psoriasis, eczema, irritation, prevents the appearance of pimples.
Aging skin

Argan oil : antioxidant, tonic, regenerates and restructures, softened. Healing, stretch marks, nourishes the hair.
Rosa mosqueta oil : repairing and good anti-aging (carotenoids). Improves the appearance of skin marked by time and sun, and nourishes dry and sensitive skin. If you don't find, choose rosehip oil, extracted from a fruit of the same plant family.
Evening primrose oil : revitalizes, regenerates, restructures. Restores skin suppleness and softens.
Bourage oil : dry, wrinkled, devitalized skin. Rehydrates, softens, tones and delays ageing by preserving collagen.
Scrub
Once a week (salt or coffee grounds for the body works very well, making circular movements, and going upwards from bottom to top). For the face, sensitive skins like mine tolerate little. So, I only use a glove, soaked in cornflower lotion.
Mask
I personally alternate sandalwood (sandak) and clay mask, adapted to my skin type, and mud mask.
Indeed, when I don't perform on stage, I rarely wear makeup Funy things for a former professional makeup artist and a dancer, but logical for countryside and permaculture lovers 😉 When I was travelling, I had to lighten my bag to the subsistence minimum. For the anecdote, I realized that I have never been complimented more than when I was backpacking, 100% natural!
When you radiate from the inside, believe me, the eyes turn to you because of your high vibratory rate, not because of your appearance… anyway you shine when you're all joy and love. Conclusion, be happy, and produce more ocytocine it's good for your skin beauty!
Lotion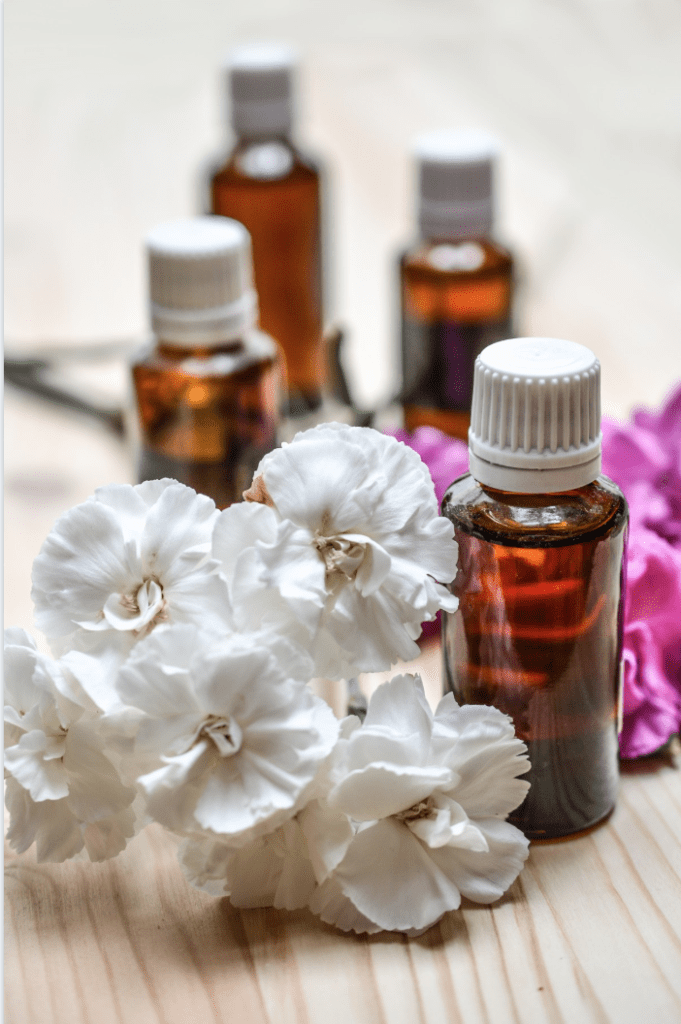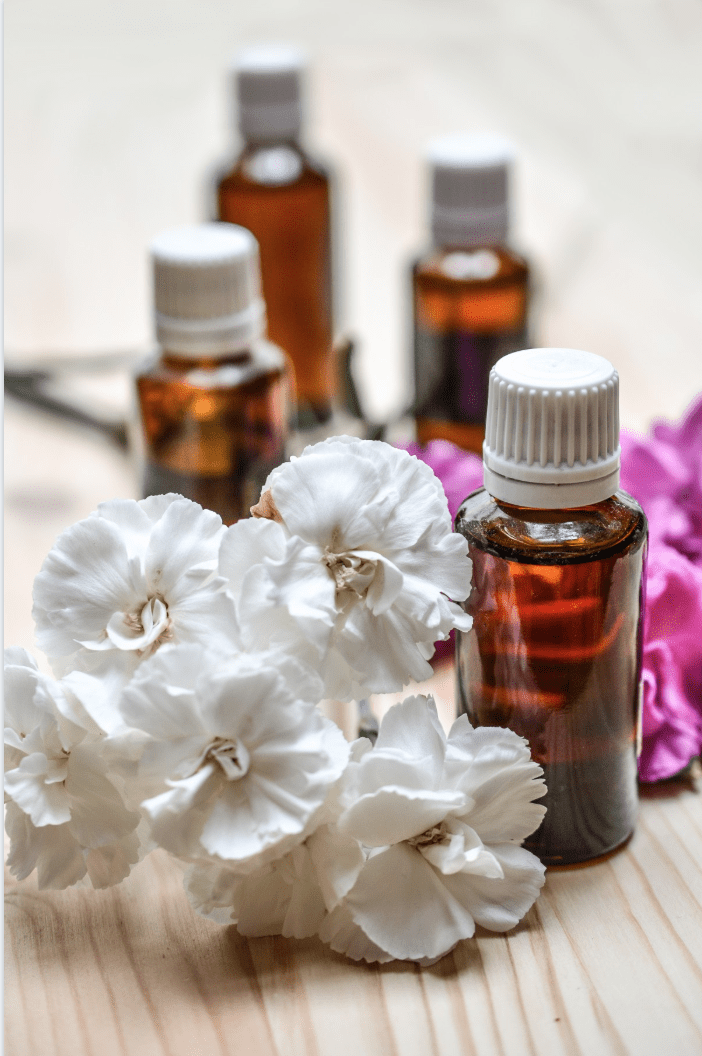 After make-up removal / cleaning in the evening, on a sponge or organic cotton cloth. And in the morning: by spraying.
Romary water : for combination and oily skin.
Witch hazel or de cornflower water : for sensitive and dry skin.
Camomile water : for irritated skin, slight sunburn.
Lavender : for tired skin.
Rose water : for toneless or ageing skin.
Orange blossom water : to relax.
Jasmin water : for feminin comfort.
Nourrish your skin for natural beauty
I simply use shea butter, or a suitable organic vegetable oil, with a drop of rosewood essential oil.
And in summer, aloe will see in the evening to soothe my skin. Excellent also in after sunshine!
Royal jelly has wonderful properties for the skin, but I recommend regulating its consumption for ecological reasons.
---
Protect from the sun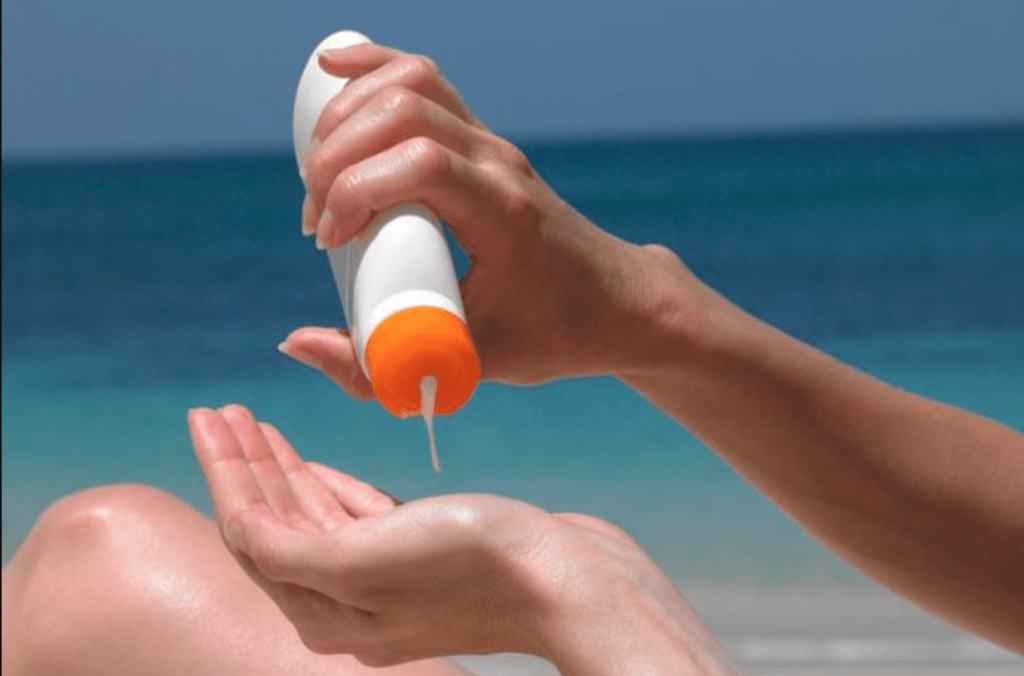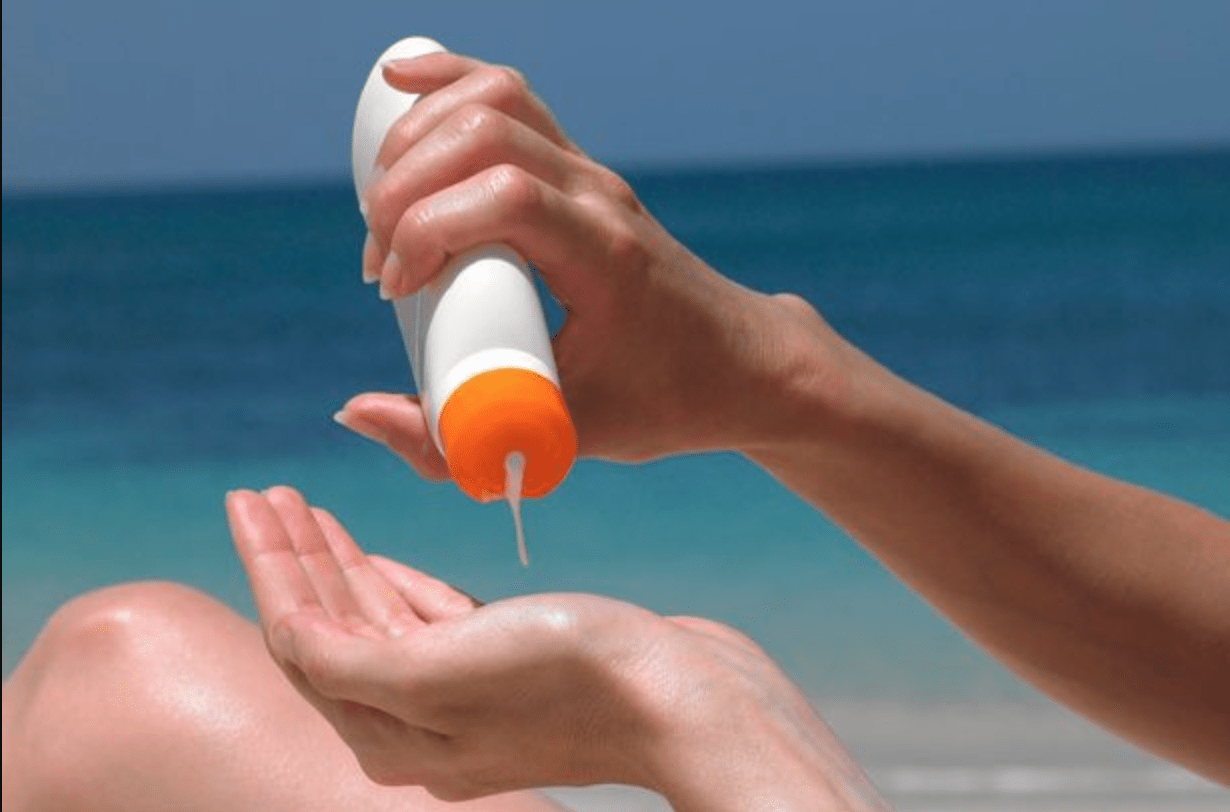 It cannot be said enough : prolonged exposure to the sun is not good for the skin and accelerates its ageing process. Pay particular attention to the first exposures to the sun of the year: make sure you use a maximum protective index and gradually reduce it, without ever going below 30. Don't worry, you will still tan : a bit more slowly but without any risk of skin damage.
Even if your skin is dark or black, you are still sensitive to the sun. Less certainly because you have a better quality melanin but can still get a sunburn!
If you live in high-risk areas such as Australia and New Zealand, remember that the ozone hole is not a myth…
Brown spots
If you are prone to brown stains, which usually appear with age and/or repeated prolonged exposure to the sun, you can try Castor Oil (which also has anti-dark circle, anti-inflammatory, and accelerates the growth of lashes and hair).
I also recommend this absolutely miracle product.
It is a product that combines the rich properties of hemp with nanotechnology, whose company has a strong ethic, which is very important to me.
We tried everything for my mom and it's the only one that had spectacular results.
If you want to know more, don't hesitate to contact me : this product is only available in the United States at the moment but we will soon see it coming to Japan… and Europe.
Another tips, surprizingly, CBD oil has amazing effect for skin, hemp based products, Phycocyanin (spirulina's blue pigment extract).
I generally like very 100% pur extract but I might say those are very good, and could easily considered as medication (but shhh… you know my ecological engagement and vision if you follow my youtube channel Otomi Therapy ;-))
---
My tips and selections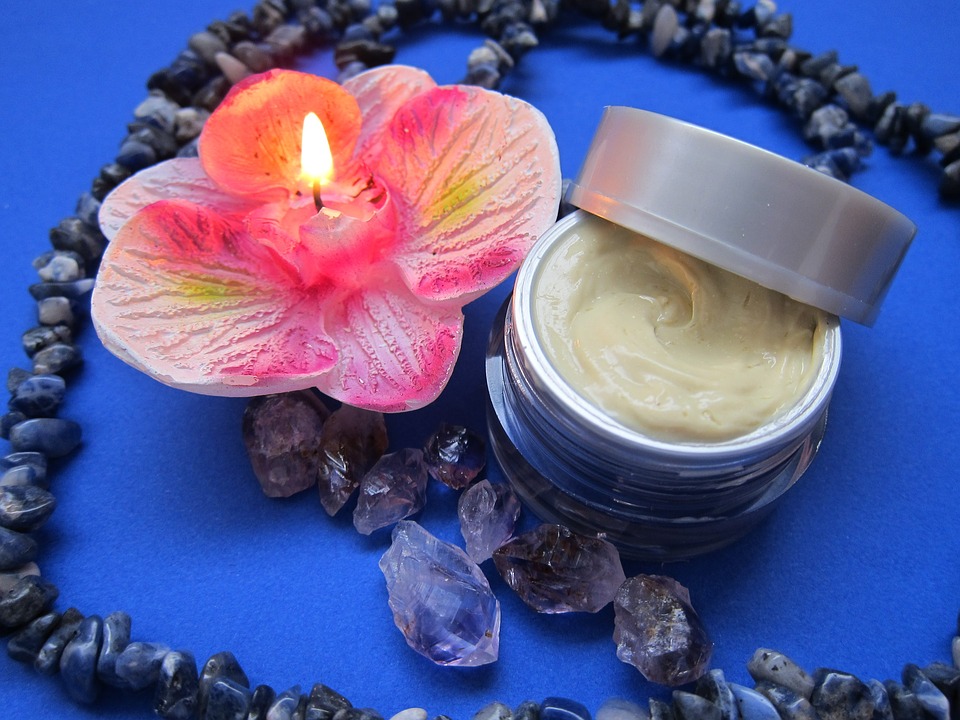 Food
The skin is a direct representation of the state of our internal health. A person with a healthy body usually has beautiful skin. It is important to take great care of careful diet by eating foods of organic preferences, whose origin you know, ideally local. Make sure to eat a varied and balanced diet to avoid any deficiencies.
On a travel
I reduce my skin cleansing to organic coconut oil: it is naturally antiseptic, easy to find, smells good, perfect for all skin types, removes make-up even waterproof, makes hair shiny and protects the ends, can replace toothpaste, pleasant for massage and body care.
In sedentary
This will not necessarily be adapted to yours… my skin type: dry and sensitive, prone to redness, slight subcutaneous acne appearing before the moons (since I lived in Australia…).
Hair : argan oil 
Nail : castor oil (ricinus communis)
Lips : coconut oil
Face : coconut oil as make-up remover, blueberry water lotion, jojoba oil, avocado oil and musk rose essential oil (anti-aging nourishing), nourishing for winter: borage and evening primrose.
Hands : macademia oil, shea butter
Thigh and belly, massage : almond or sesame and I add caffeine or camphor (to prevent stretch marks and promote lymphatic circulation)
Legs : for blood circulation, red vine leave tea.
Having already worked several times in olive trees, I love its oil for its softening and healing properties, but I prefer it in the diet: rich in omega-9, vitamins A, D, E, K, polyphenols. It prevents the accumulation of fat in the body and is wonderful for fighting digestive disorders, hyperacidity, and helping to evacuate bile.
---
If you need any help with you skin care, I give 1:1 beauty consultation!
You felt this article was useful? Please share it with your friends on SNS.
Taking care of yourself yes, respecting your values is even better!
_/|\_ Namaste _/|\_
Reveal your natural beauty !
Read more related articles :